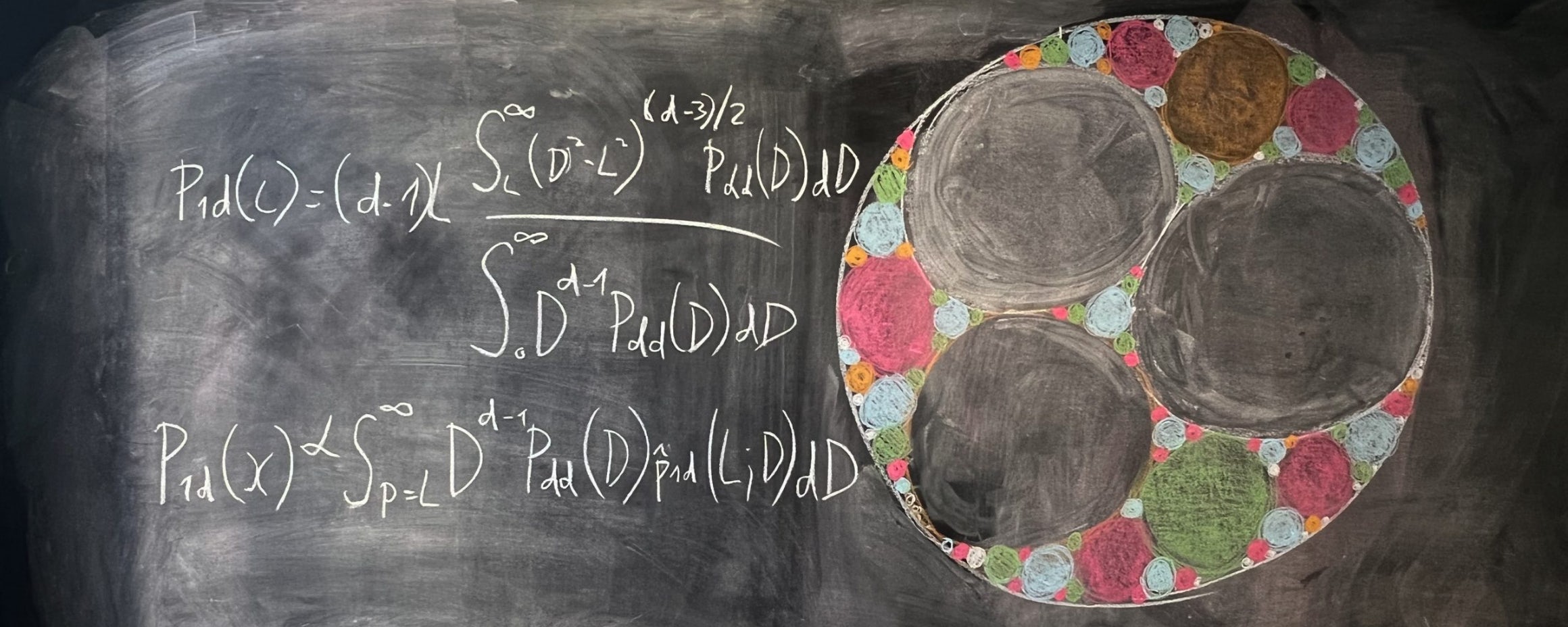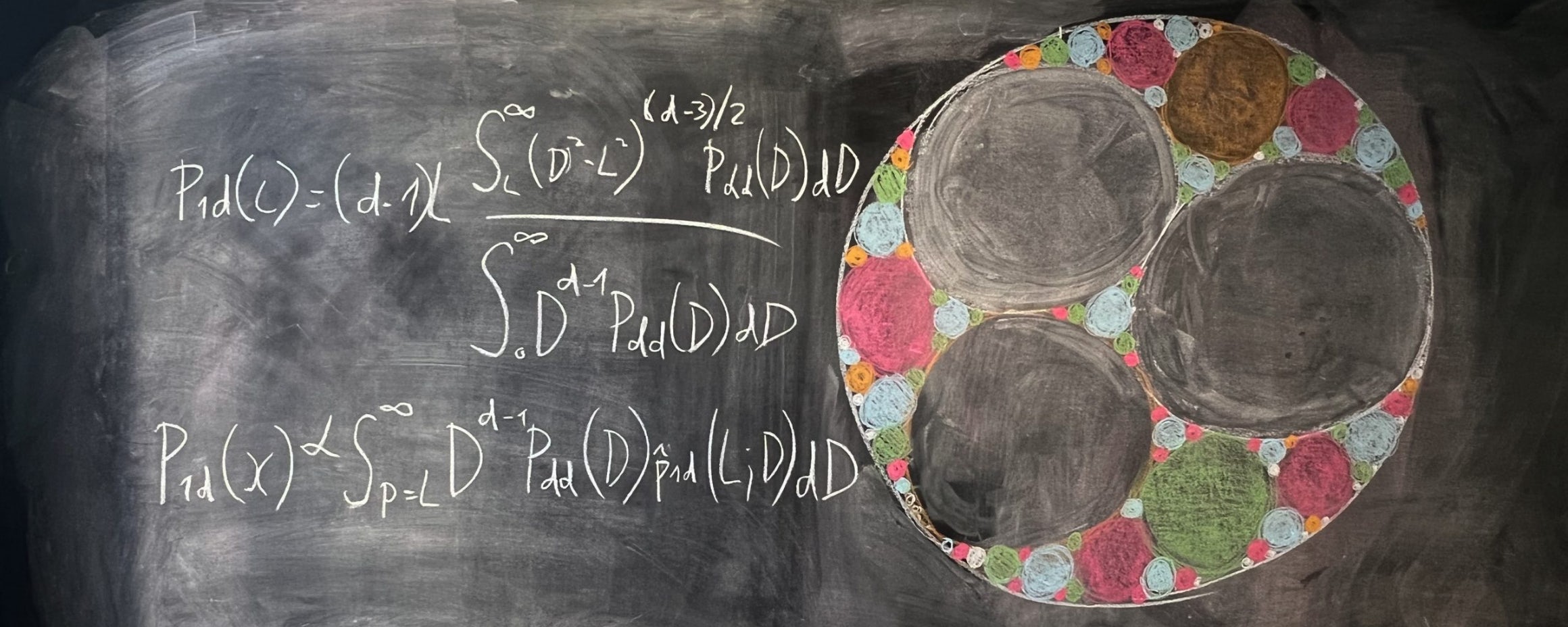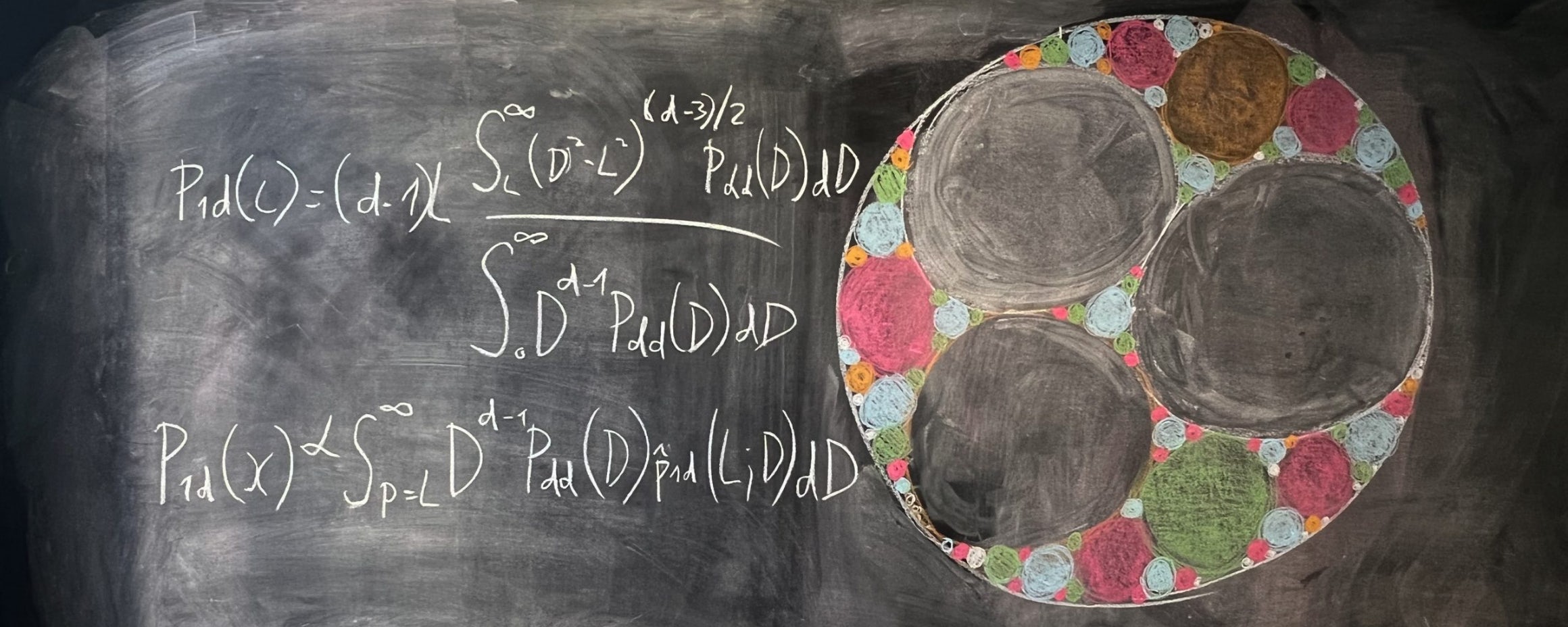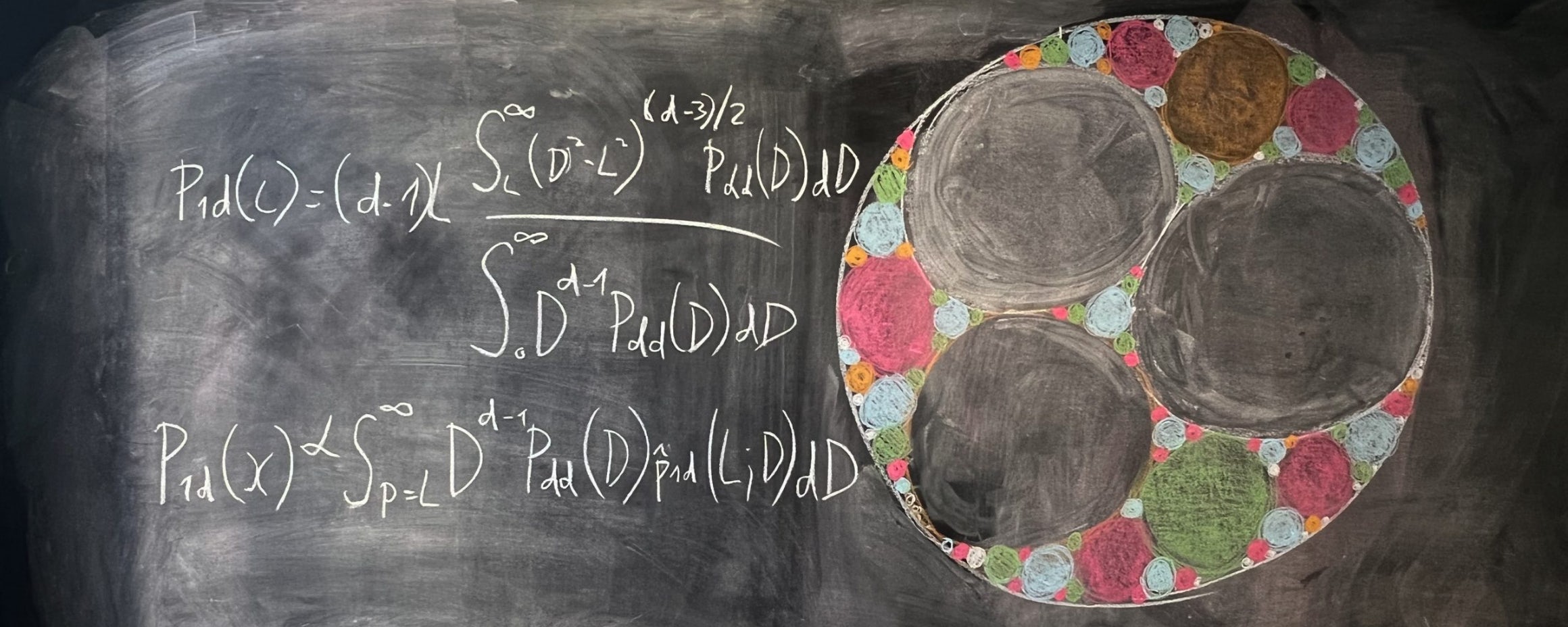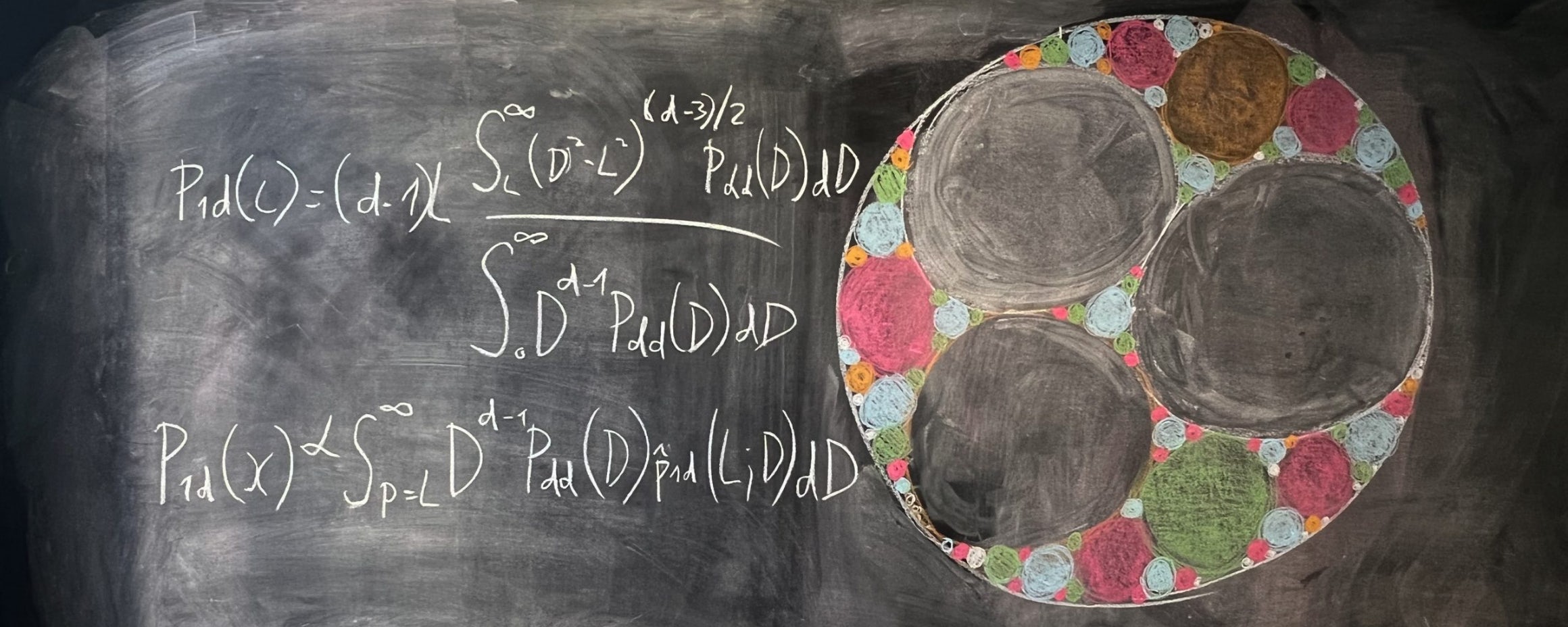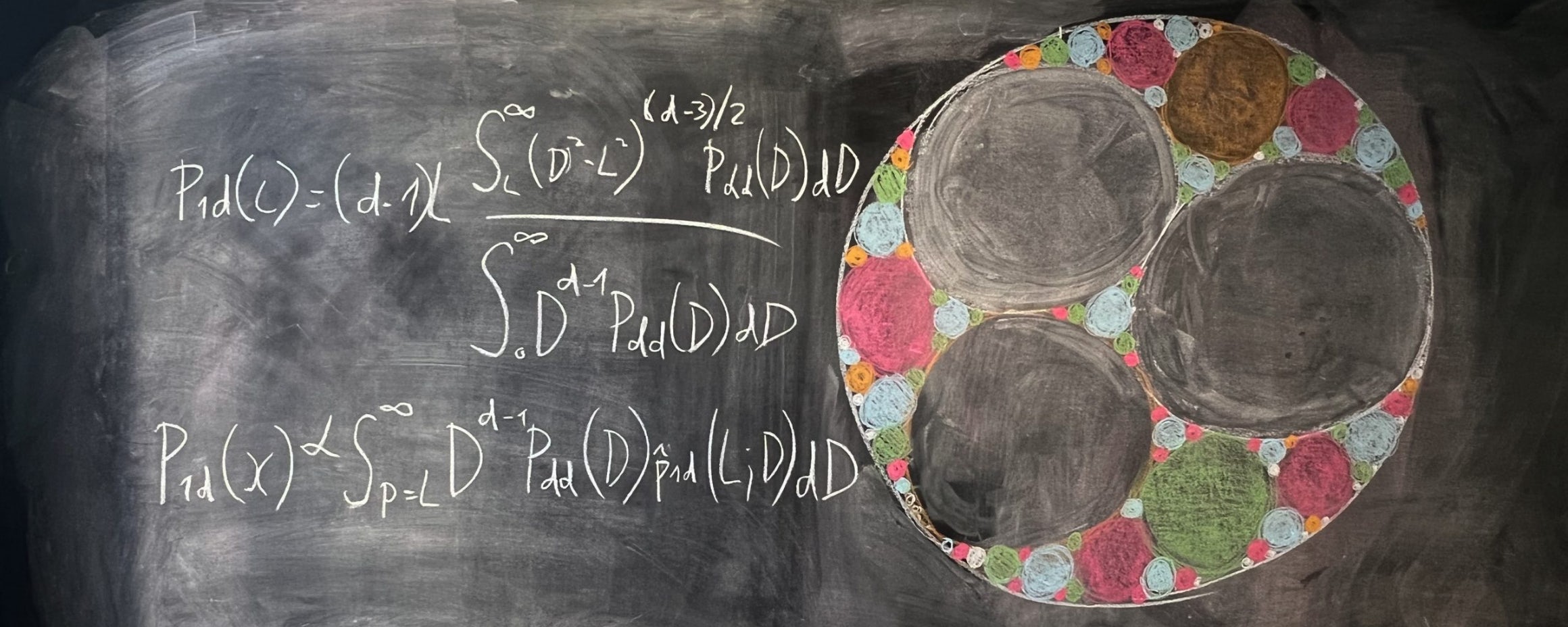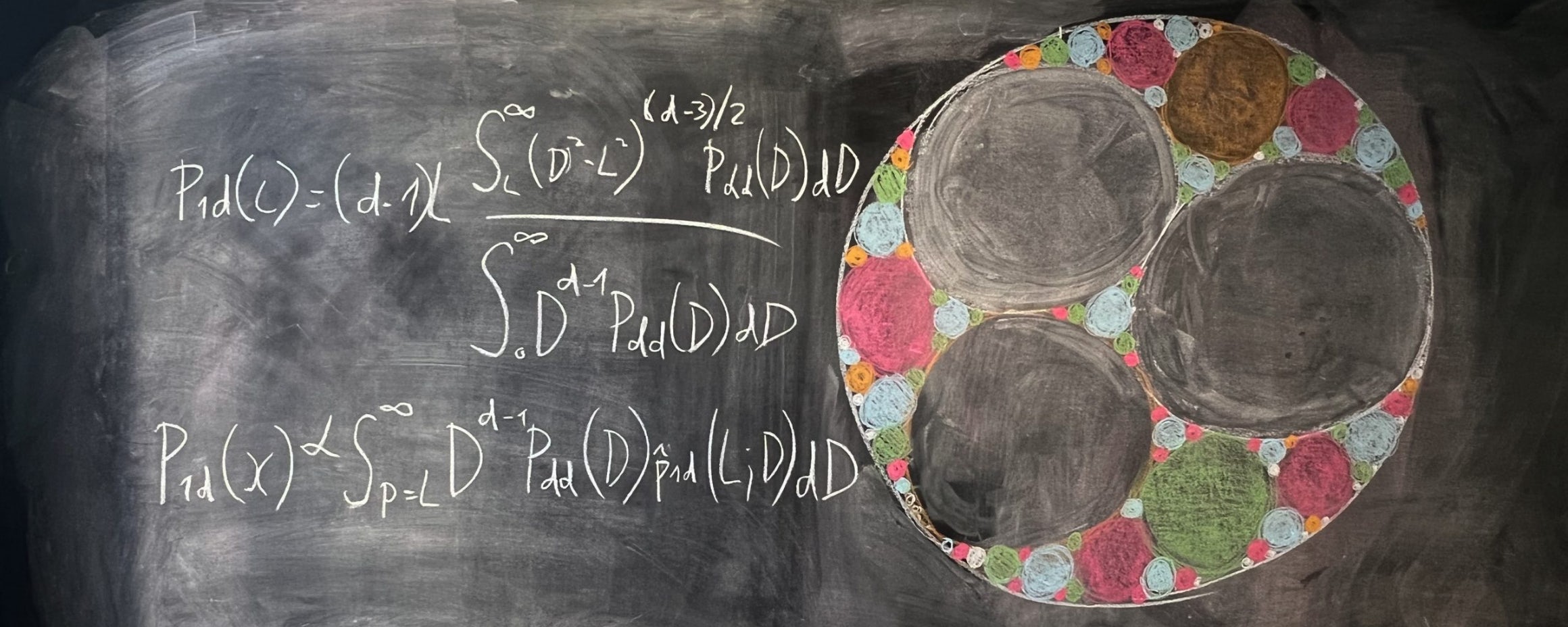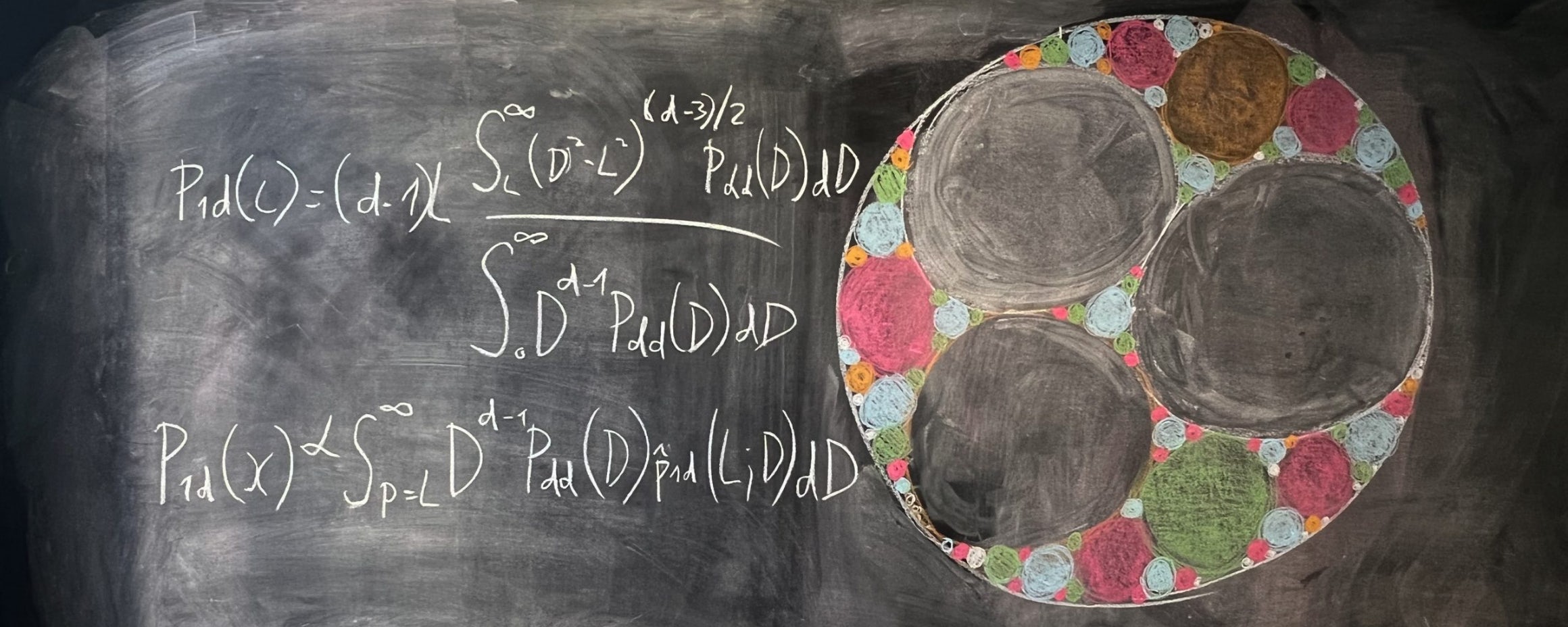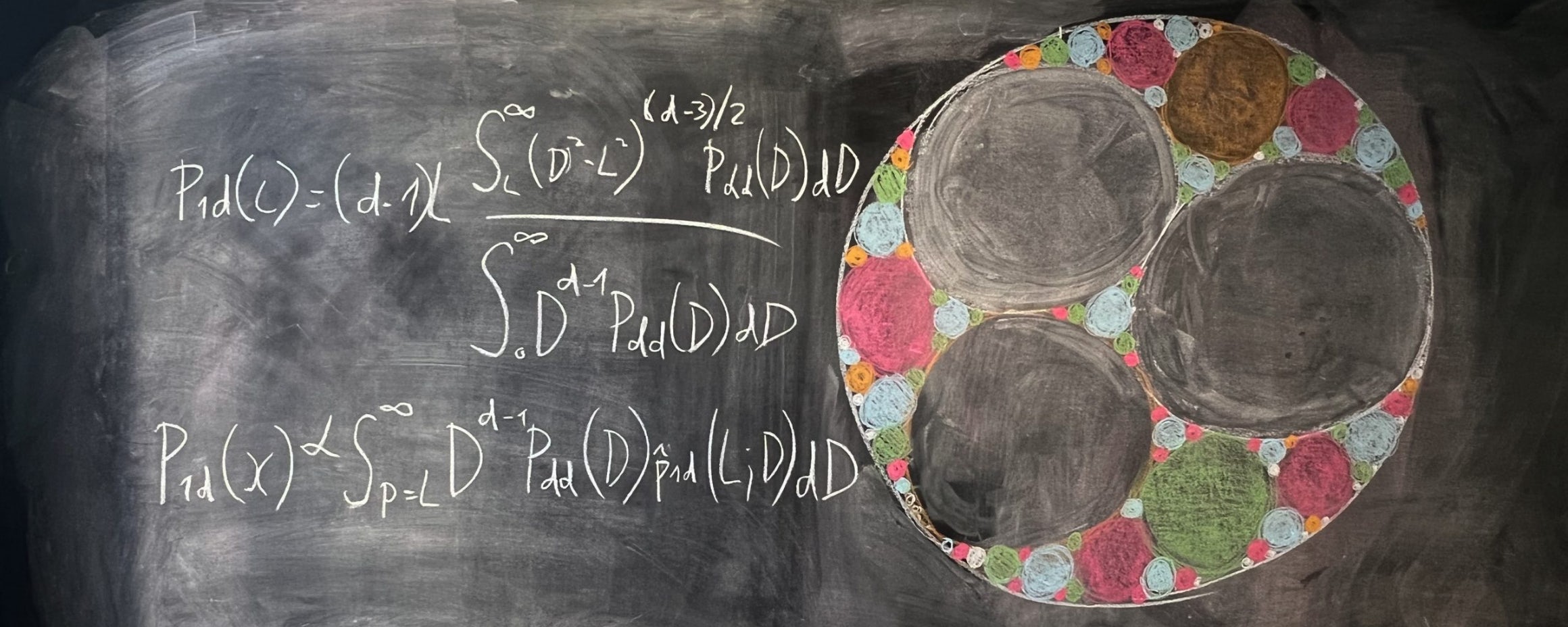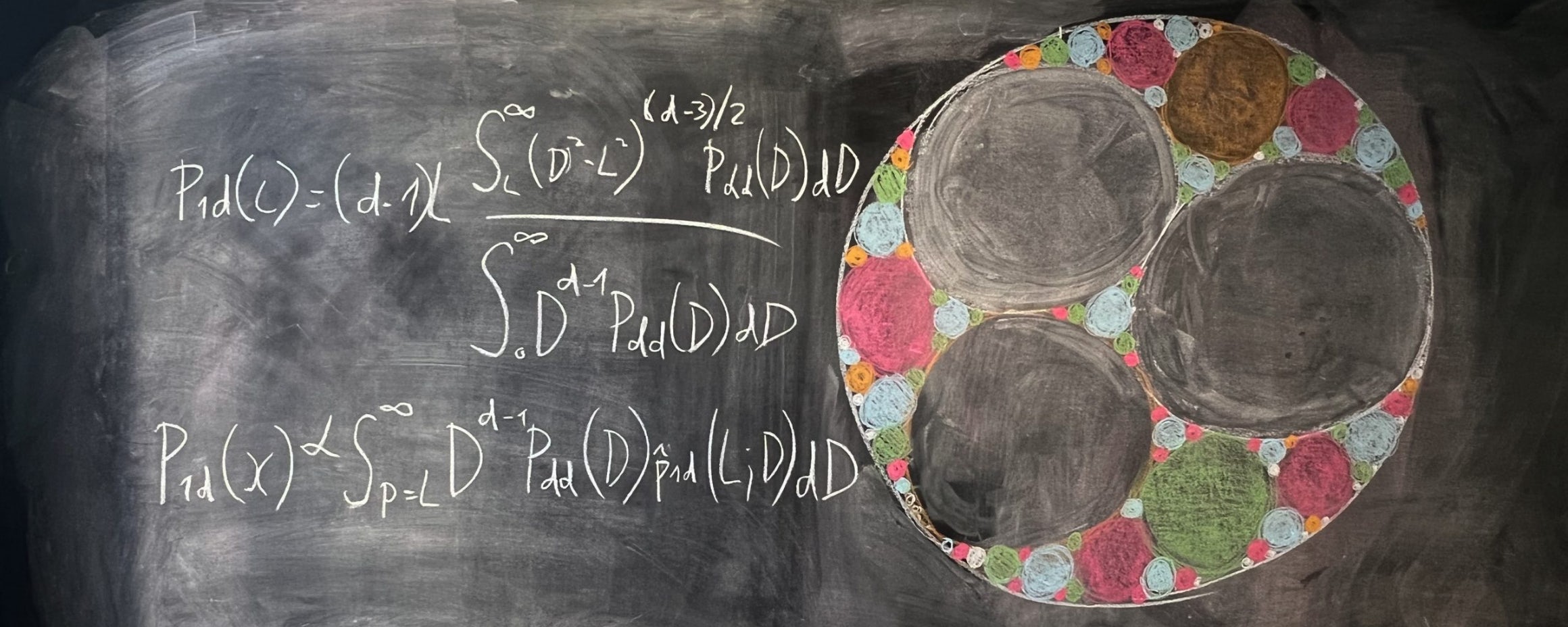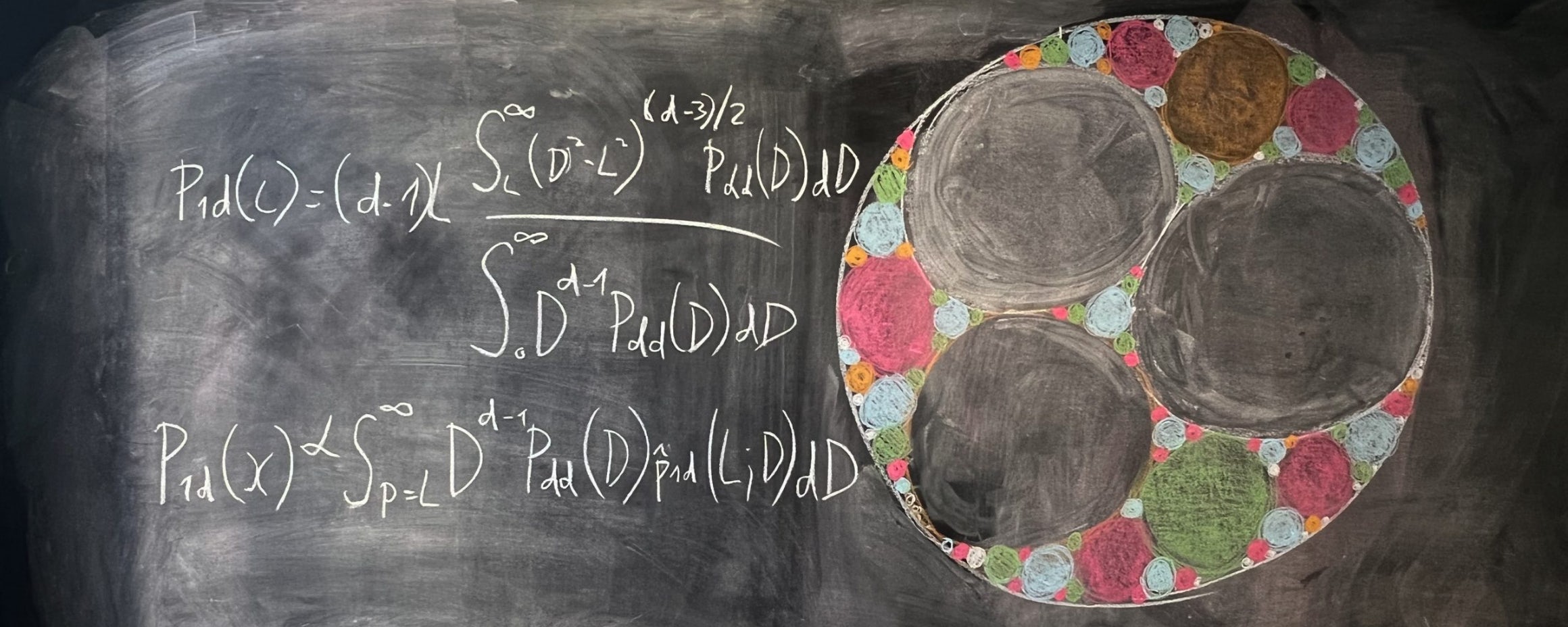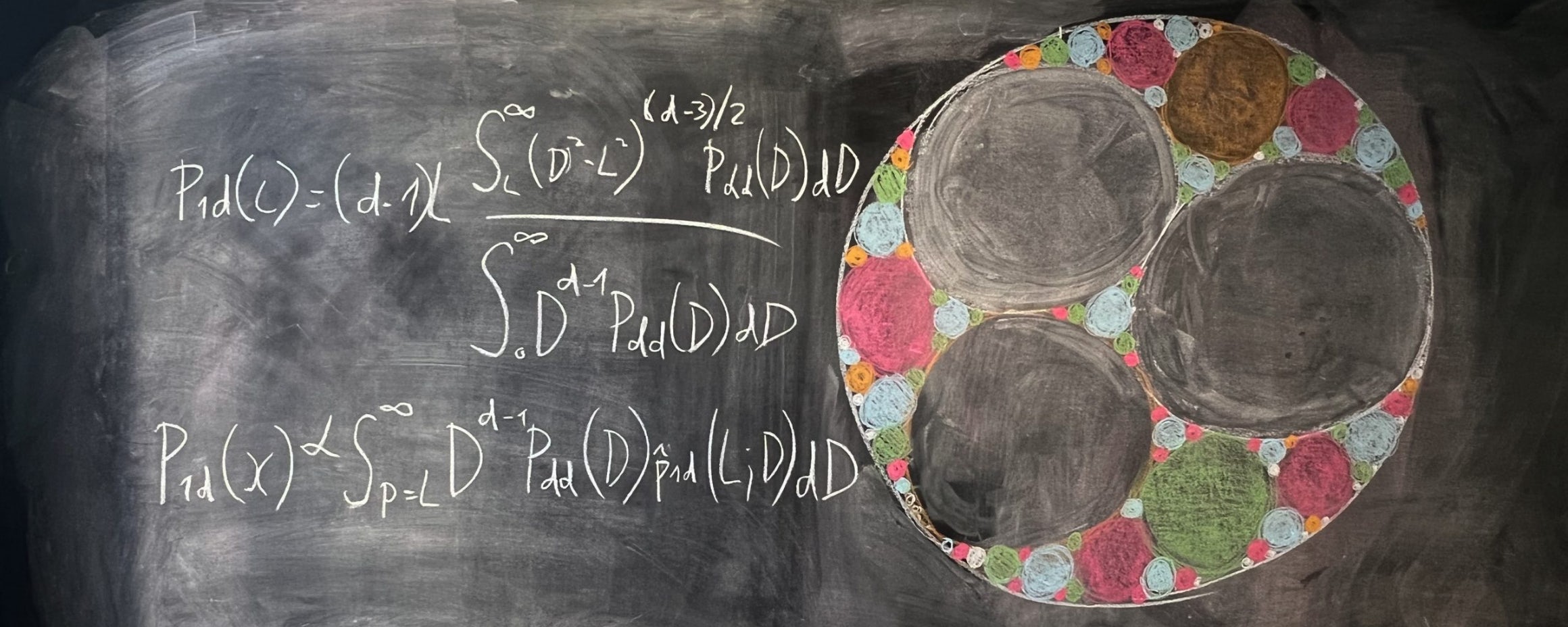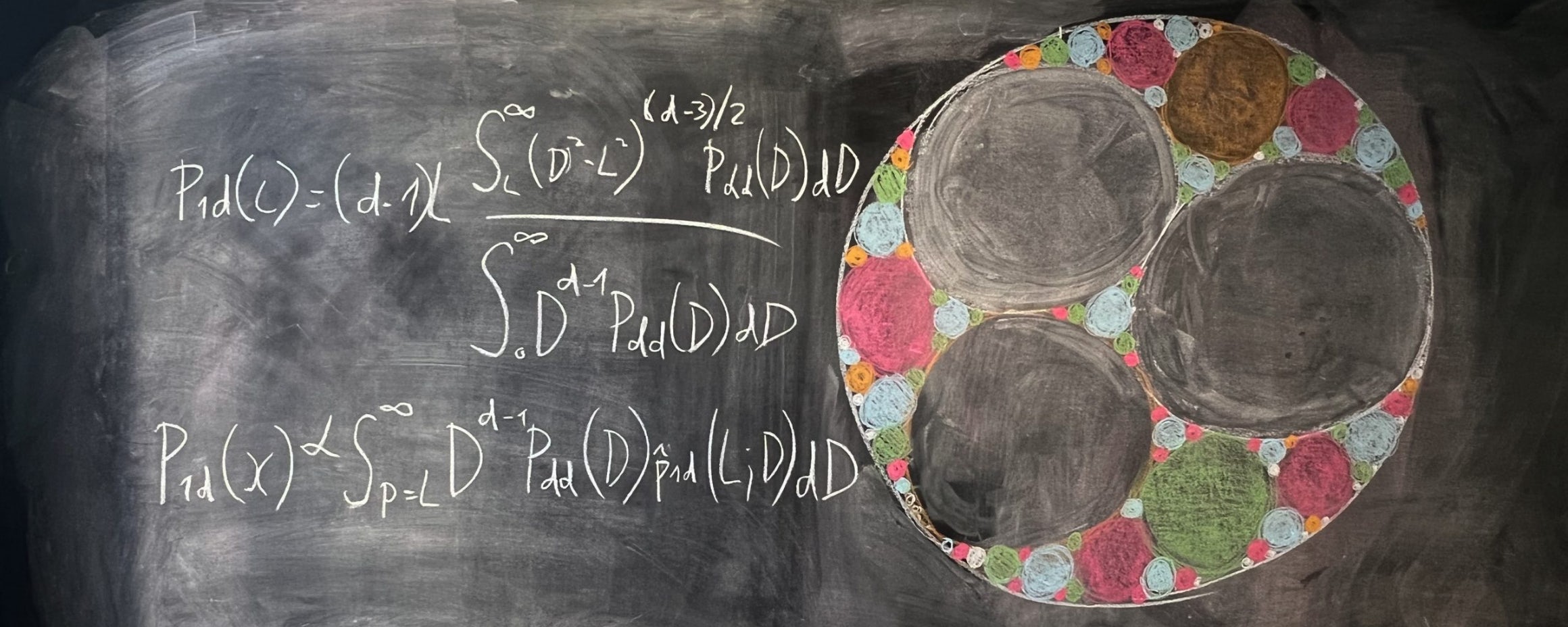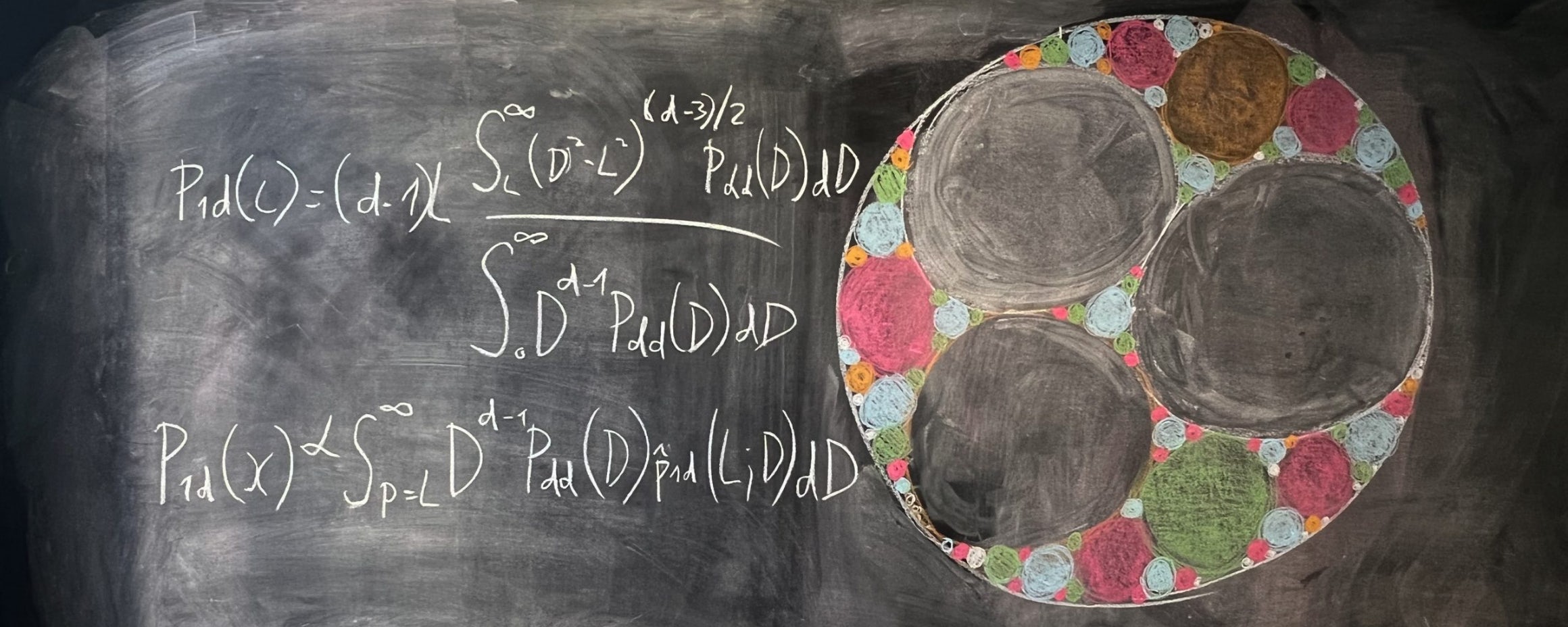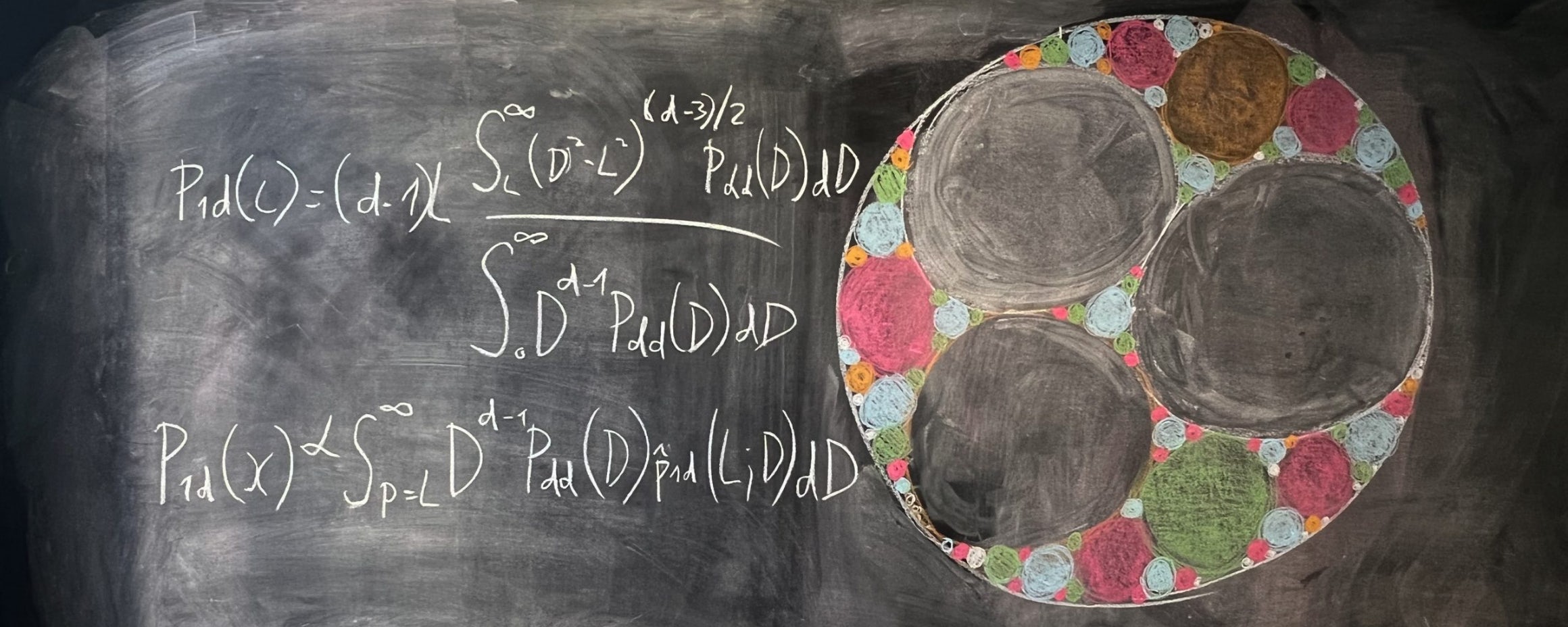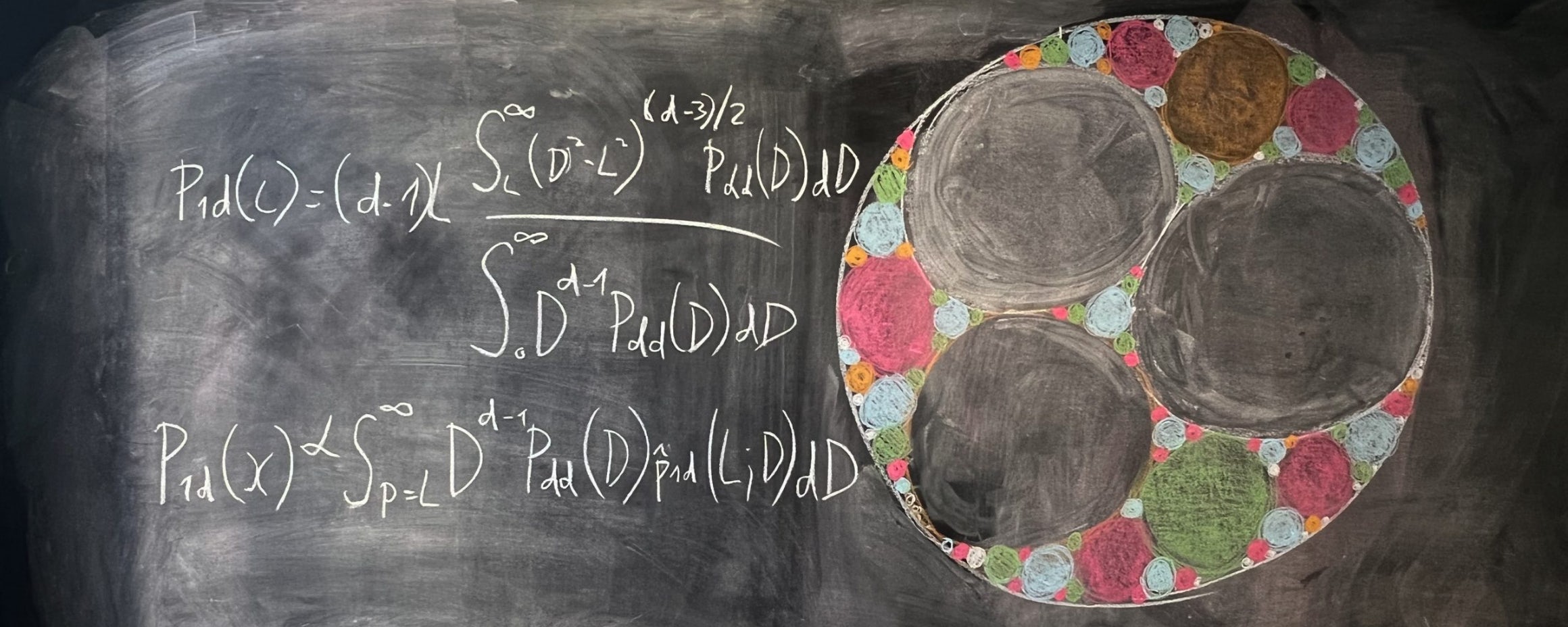 Techniques from random sphere packing predict the dimension of the Apollonian gasket, a fractal made up of non-overlapping hyperspheres.
<
>
website

Our new wide-format website shows users the big picture, while staying true to our simplicity, modularity and recursively divisible grids.

Press

Like Orpheus in the Underworld, the London Institute is challenging mortality, says our writer Thomas Hodgkinson in The Sunday Telegraph.

press

In an interview with Springer, Yang discusses his research moving between mathematics, physics, and AI, and his life, in between cultures.

press

Immortality maths

Is there an advantage to ageing? Should we populate space? Is it fun to be a physicist? The London Institute talks to the Takeaway podcast.

Papers

The structural and functional building blocks of gene regulatory networks correspond, which tell us how genetic computation is organised.

Website

Our new About section describes our story, research, communication, funding, home in the Royal Institution and organisational intelligence.

perspectives

The Royal Institution supported scientists fleeing 1930s authoritarianism. Now, thanks to our Arnold Fellowships, history repeats itself.

Papers

A neural network learns to classify different types of spacetime in general relativity according to their algebraic Petrov classification.

Events

Breakthroughs in cell programming are kicking off a biological analogue of the silicon revolution, allowing us to predictably engineer life.

Events

The London Institute and the Ditchley Foundation host an afternoon discussion and drinks on the science of innovation and how to speed it up.

perspectives

History suggests our new posts for physicists and mathematicians from Russia, Ukraine and Belarus will have an enduring impact on UK science.

News

In support of those affected by the war in Ukraine, we have created five new Fellowships for scientists from Russia, Ukraine and Belarus.

Papers

Neural networks find efficient ways to compute the Hilbert series, an important counting function in algebraic geometry and gauge theory.

Papers

The bipartite nature of regulatory networks means gene-gene logics are composed, which severely restricts which ones can show up in life.

perspectives

To mark our Webby nomination, we describe the design principles behind our website and how they evolved in tandem with the Institute itself.

News

Our website has been nominated for the best science website in the Webby Awards—hailed the "internet's highest honor" by The New York Times.

News

The London Institute is creating a portal that connects bit.bio and theorists to accelerate research on the mathematics of cell programming.

News

One reason that we outperform other research centres is that everyone turns up for work, which makes us more creative, agile and aligned.

Papers

Neural networks find numerical solutions to Hermitian Yang-Mills equations, a difficult system of PDEs crucial to mathematics and physics.

Events

Peter Cochrane talks about how quantifying machine intelligence, distinct from biological intelligence, can quell the debate on AI's future.

Papers

Unsupervised machine-learning of the Hodge numbers of Calabi-Yau hypersurfaces detects new patterns with an unexpected linear dependence.

Events

The London Institute and bit.bio host a two-day international meeting to unravel the theory of cell programming at the Royal Institution.

News

To better benchmark research at the London Institute, we weight our published papers by the fraction of authors that are at the Institute.

Events

During spring, the London Institute hosts weekly lectures in theoretical physics for young researchers who are interested in new fields.

Events

Professor Yang-Hui He tells the captivating story of the holy grail of science: the mathematical quest for a unifying theory of everything.

Papers

Circuits of memristors, resistors with memory, can exhibit instabilities which allow classical tunnelling through potential energy barriers.

News

In our updated landing page, we let our blackboards do the talking: each blackboard illustrates a key concept from one of our best papers.

website

In 2021, we hired new talent, wrote pioneering papers and moved into Faraday's rooms at the Royal Institution. Here we celebrate the highs.

press

Our writer Thomas W. Hodgkinson argues that Charles Dickens named his novel David Copperfield in honour of the Royal Institution.

WEBSITE

Our new fifth research theme contains projects that explore how different branches of mathematics are intertwined, and how to unify them.

News

The Institute's Christmas card includes one side to the Möbius strip, five exceptional Lie groups and eight basis vectors of the octonians.

Events

Sir Roger Penrose talks about physics, philosophy and art in a conversation with Thomas Fink and Yang-Hui He in the Faraday lecture theatre.

Events

Prof. Alison Woollard explores the science of storytelling and storytelling in science—a neglected virtue in modern scientific research.

News

At its winter meeting, our Board discusses our research output, endowment with Caltech, core funding and supporting the Royal Institution.

Events

In a video for The Garden, Yang-Hui He describes the top 23 mathematical challenges of our time, including a possible theory of everything.

News

Dr Forrest Sheldon is the London Institute's inaugural Junior Fellow, setting a high standard for our new programme of Junior Fellows.

NEWS

We benchmark the London Institute by the quality of our published research papers, which we are increasing each year by a factor of √2.

WEBSITE

Our updated handbook of physics, mathematics and general science journals is a unique guide to choosing the right home for your paper.

PERSPECTIVES

The human impulse to look beyond the horizon, "to boldly go where no man has gone before", leads us to the most transformative discoveries.

Papers

A solution to the information paradox uses standard quantum field theory to show that black holes can evaporate without violating the laws of physics.

Papers

The notion of quantum superposition speeds up the training process for binary neural networks and guarantees that their parameters are optimal.

Projects

Using machine learning to search the vast space of 10-dimensional geometries for ones that predict the Standard Model from string theory.

Events

Princeton and Caltech alumni celebrate Faraday's birthday at the London Institute for Mathematical Sciences, inside the Royal Institution.

Events

The London Institute is hosting a lunch at the Royal Institution to promote serendipity between leaders in business, finance and physics.

Papers

A delicate interplay between the proteins that white blood cells express and the molecules on the surface of tumour cells determines cancer prognoses.

Events

Conrad Wolfram describes how two brothers harnessed machines to do mathematics, changing the way we think about computational thinking.

Events

Sir Roger Penrose talks about space-time singularities and cyclic geometry at the Nankai Symposium, after an introduction by Yang-Hui He.

News

At its autumn meeting, our Board discusses our application for core funding, a new Fellow, upcoming events and planning our first endowment.

books

This new monograph makes cutting-edge topics in mathematical physics, geometry and machine learning accessible to graduate students and beyond.

Events

Yang-Hui He co-organises the Nankai Symposium on dialogues between mathematics and physics, with the plenary talk by Sir Roger Penrose.

press

Debating basic science

Thomas Fink and Dallas Campbell discuss curiosity, basic science, science communication and the Royal Institution on The Spectator podcast.

Papers

Groethendieck's "children's drawings", a type of bipartite graph, link number theory, geometry, and the physics of conformal field theory.

people

Welcome to our new Fellow, Yang-Hui He, who does research in algebraic geometry, string theory, quantum field theory and machine learning.

Website

Now that our website uses progressive web application technology, it's resilient to drops in connection and it continues to work offline.

Events

What is the limit to human achievement? To find out, we sent a team to a Greek island for a week to immerse themselves in a single problem.

Papers

Cancer patients who contract and recover from coronavirus-2 exhibit long-term immune system effects, depending on the type of cancer.

Press

Is free will a mathematical problem? How about immortality? Or the quest for AI? The Times reports on our 23 Mathematical Challenges.

PERSPECTIVES

To mark the launch of ARIA, which aims to tackle the toughest problems, we made a list of the top 23 mathematical challenges of our time.

Papers

Statistical physics contributes to new models and metrics for the study of financial network structure, dynamics, stability and instability.

PERSPECTIVES

Showing up for work makes organisations more intelligent, because it let's workers switch between focus and interaction in an unplanned way.