The cell programming revolution
7 pm, 10 Mar 2022
Breakthroughs in cell programming are kicking off a biological analogue of the silicon revolution, allowing us to predictably engineer life.
Biological life is a self-replicating and self-improving machine. This is the holy grail of technology—a feat that man-made technology is nowhere near achieving. We can give a description of how life works, but we are unable to predictably engineer it to suit our purposes. This is about to change. The ability to read, write and execute the genetic code of cells is transforming biology from a descriptive science to a predictive one.
In this event, cell biologist and bit.bio founder Mark Kotter explains how breakthroughs in programming cells are kicking off a revolution. Here, a handful of genes causes one kind of cell, such as muscle, to transform into another, such as neurons. This big effect from a small cause is the result of genetic subroutines, functional modules that can be recombined. Think of these like the subroutines in digital software, with a twist: biological software can influence the very hardware on which it runs. Working with mathematicians at the London Institute, bit.bio is uncovering the operating system of life, setting the stage for a biological analogue of the silicon revolution.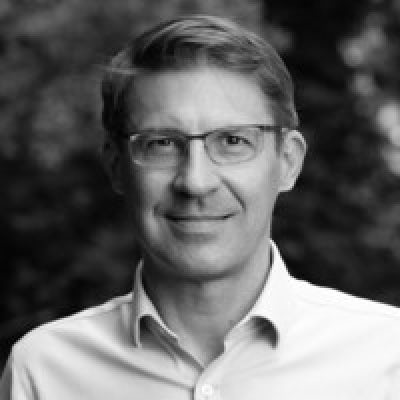 Dr Mark Kotter is a stem cell biologist and neurosurgeon at Cambridge and the founder and CEO of Bit.Bio. The cell coding company's mission is the efficient and consistent reprogramming of human cells to standardise biomedical research, enable drug discovery and develop next-generation cell therapies.