The London Institute's mission is to extend the frontiers of knowledge by recruiting the world's leading scientists and unleashing their talent. Half of the money we raise goes towards paying scientists' salaries. The rest is divided equally between support, communication and space.
Salary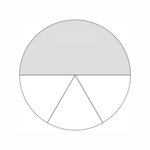 We pay our scientists just above the London university average. Combined with the cost of National Insurance and pension contributions, scientists' salaries are half of our expenditure. For a typical postdoc, salary costs us £50,000 per year.
Gross salary
Our salary cost for an employee is the gross salary plus 17% for National Insurance and statutory pension. For a typical postdoc, the gross salary is £42,700.
National Insurance
Our National Insurance Our National Insurance contribution is approximately 14% of the gross salary, depending on the salary. For a typical postdoc, it is £5,900.
Statutory pension
Companies must offer the option of a minimum pension. Our average pension cost is around 3% of the gross salary. For a typical postdoc, it is £1,400.
Support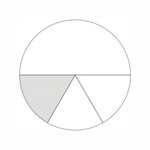 Like the world's top artists and athletes, our scientists need assistance and training. This lets them focus exclusively on research and helps them exceed their own perceived limits. For a typical postdoc, support costs us £16,700 per year.
Equipment and software
We provide researchers with all the computer equipment they need, as well as software subscriptions, from Mathematica to the Creative Cloud.
Fundraising
Our development team works with our researchers to win targeted support for research and meetings from foundations and government agencies.
Writing
Our science writers help our scientists write better papers and describe our research for a broad audience on our website and in the press.
Event organisation
Our staff help our scientists plan, publicise and host a range of events, from seminars to public lectures to international conferences.
Advice and Ventures
Our legal team helps our foreign scientists immigrate and settle. LIMS Ventures, our on-site incubator, helps launch any discoveries fit for market.
Communication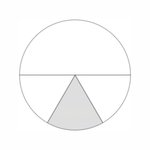 The point of science is for others to build on our work so that they can see farther. This is why we take communicating our work so seriously—from our papers to our website to our events. For a typical postdoc, communication costs us £16,700 per year.
Award-winning website
Our website is how we share our discoveries and describe the Institute. It received a Webby nomination for the world's top science website.
A national voice
Our articles in the press are shaping the debate on how to organise science, and our meetings with Government are affecting how it's funded.
Travel
We pay for our researchers to visit collaborators, give seminars and attend conferences, to disseminate our discoveries and scout for talent.
Event communication
Our writers make sure our events reach a broad audience by describing them on our website and in the press, and broadcasting them on YouTube.
Open access fees
We make our discoveries freely accessible by paying journal open access fees. This makes others more likely to build on and apply our work.
Space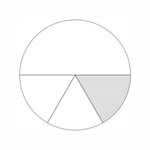 We provide our scientists and staff with space to focus and space to interact. Located in the Royal Institution in Mayfair, we occupy the world's most iconic scientific building. For a typical postdoc, research space costs us £16,700 per year.
Private rooms to focus
Theoretical research requires sustained, intense focus. We provide private office space for creative work in an inspiring research building.
Meeting rooms to interact
New ideas are fragile, and we encourage a mixture of focus and interaction to spark them. Our meeting rooms hold from five to 50 people.
Public rooms for events
We have access to the Royal Institution's large event rooms, for 50 to 400 people, including the world's most famous science lecture theatre.
Power of presence
We make extensive use of our space because everyone turns up for work during business hours. This makes us more agile, aligned and creative.
Visitors
We have a regular stream of scientific visitors, who help us forge ties with other research organisations, and provide them with desks.