How geometry created modern physics
7:20pm, 24 Feb 2023
At the Royal Institution's Friday Evening Discourse, Prof. Yang-Hui He recounts the creation of modern physics at the hands of geometry.
Geometry is so much more than measurements of shapes. It is the heart of physics and mathematics. Inscribed above the door of Plato's Academy in Athens was "Let no one ignorant of geometry enter!"
In this renowned Friday Evening Discourse, Prof. Yang-Hui He takes us through time and space, from geometry's classical beginnings to the Renaissance and the Enlightenment, to our current understanding of spacetime itself. In the 19th century Gauss and Riemann considered the relaxation of Euclid's axioms, resulting in the explosion of post-Euclidean geometry, paving the way for Einstein's theory of relativity and the birth of modern physics. Singularity solutions of spacetime geometry gives us the discovery of black holes. String theory, attempting to unify quantum mechanics with relativity, delivers a brave new world of quantum geometry. Anyone at risk of ignorance can rest assured, they will soon be fit to enter through Plato's doors.
This event takes place in the lecture theatre at the Royal Institution. London Institute guests are invited to join the speaker after for drinks and canapés in our private rooms.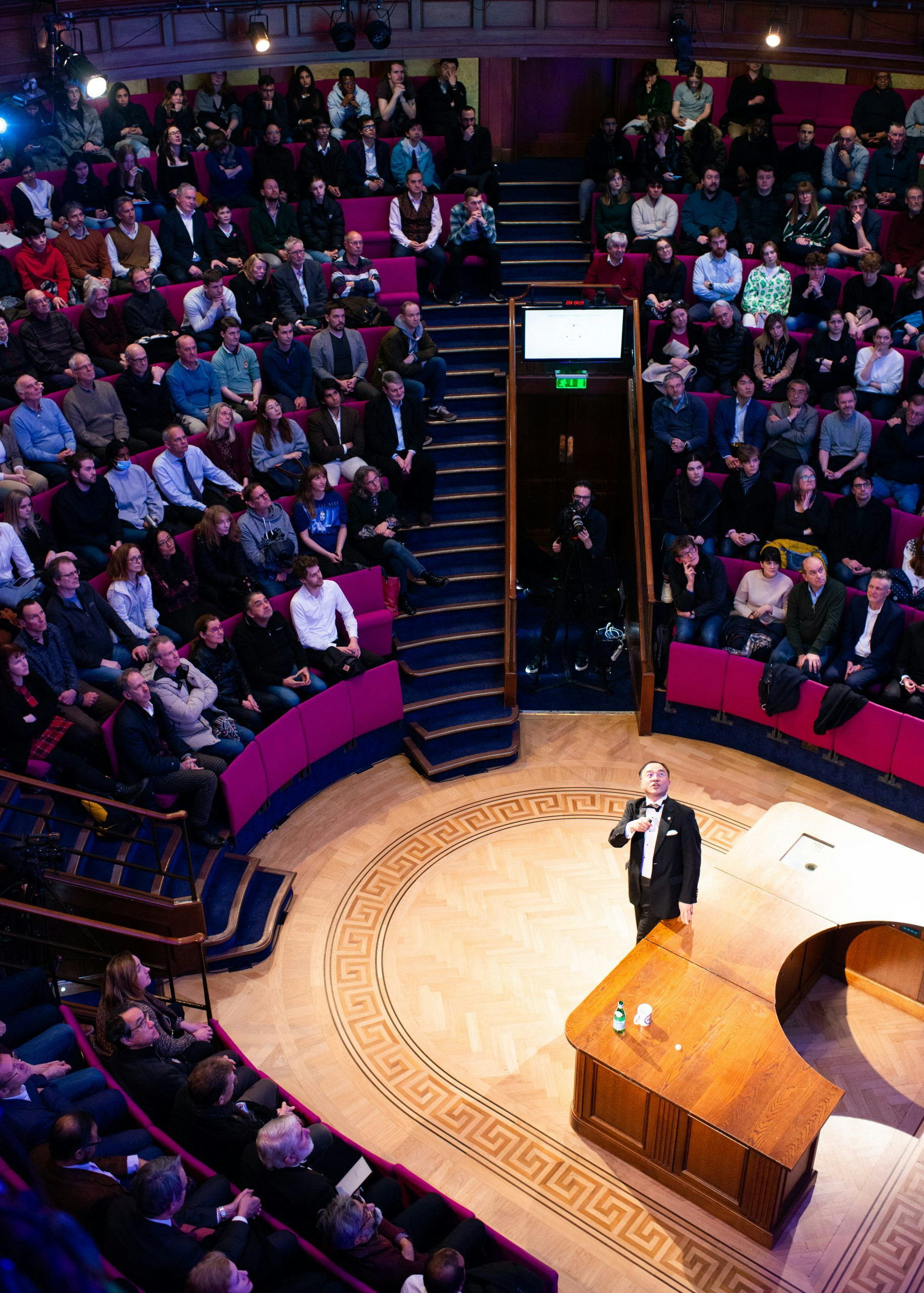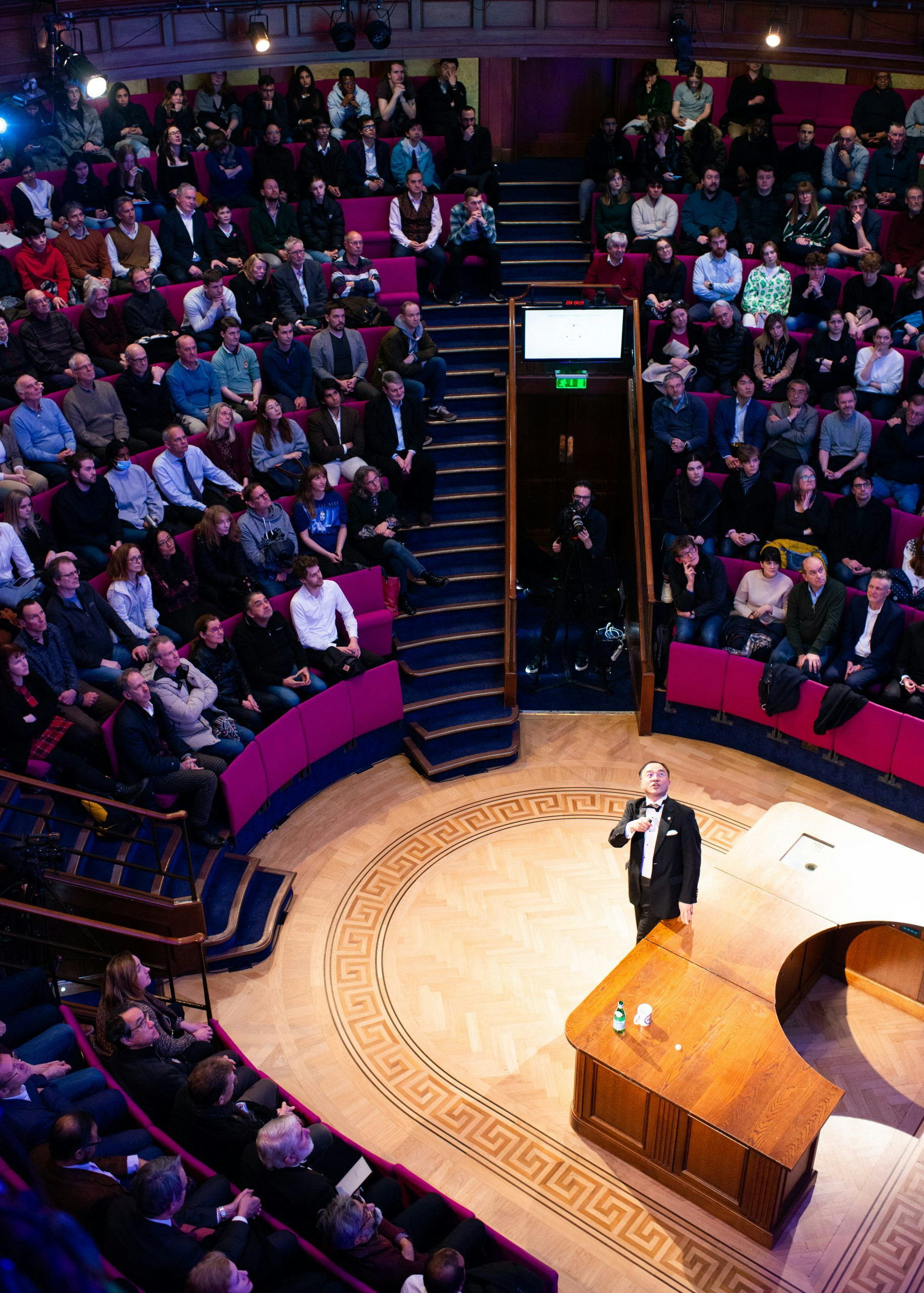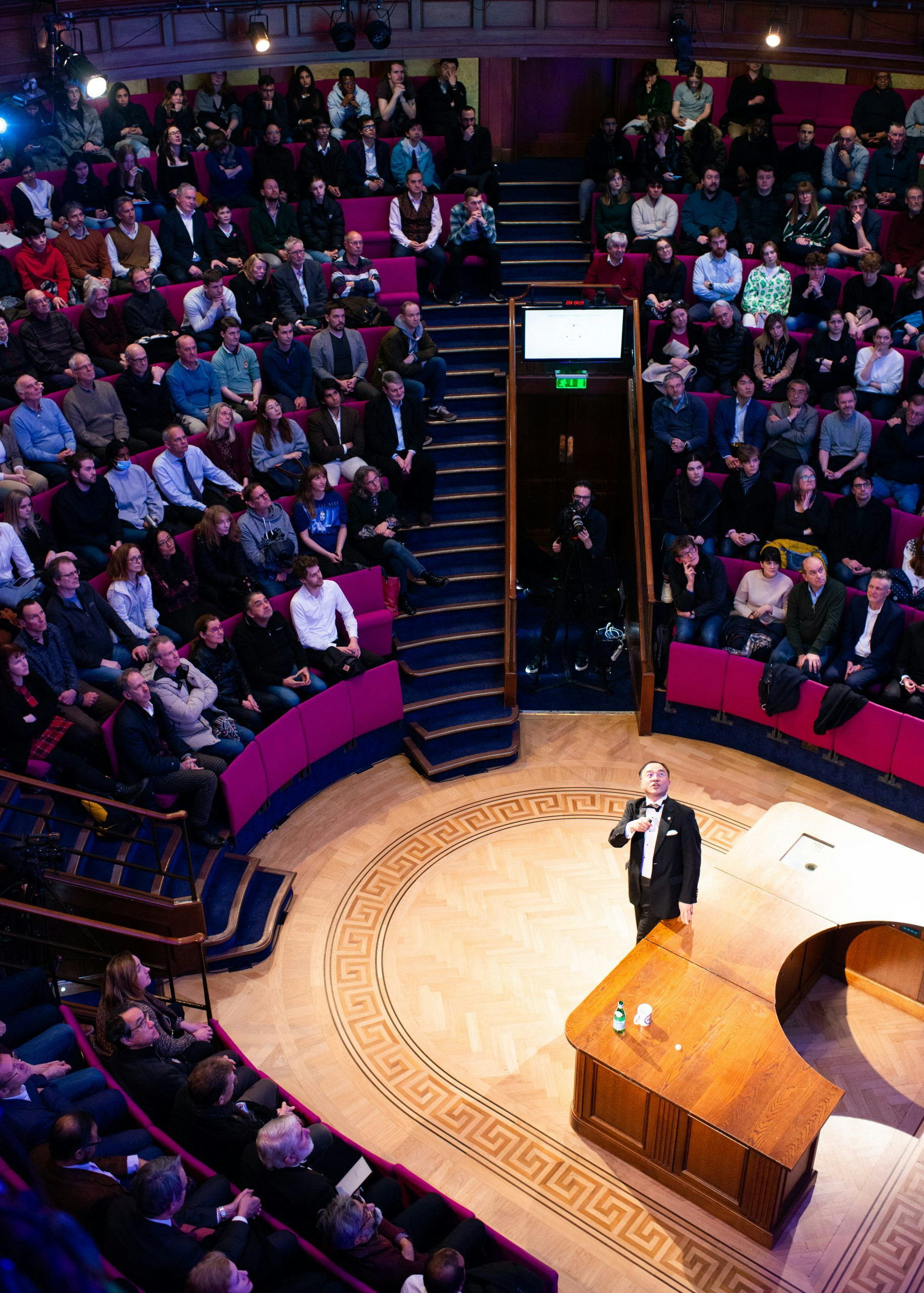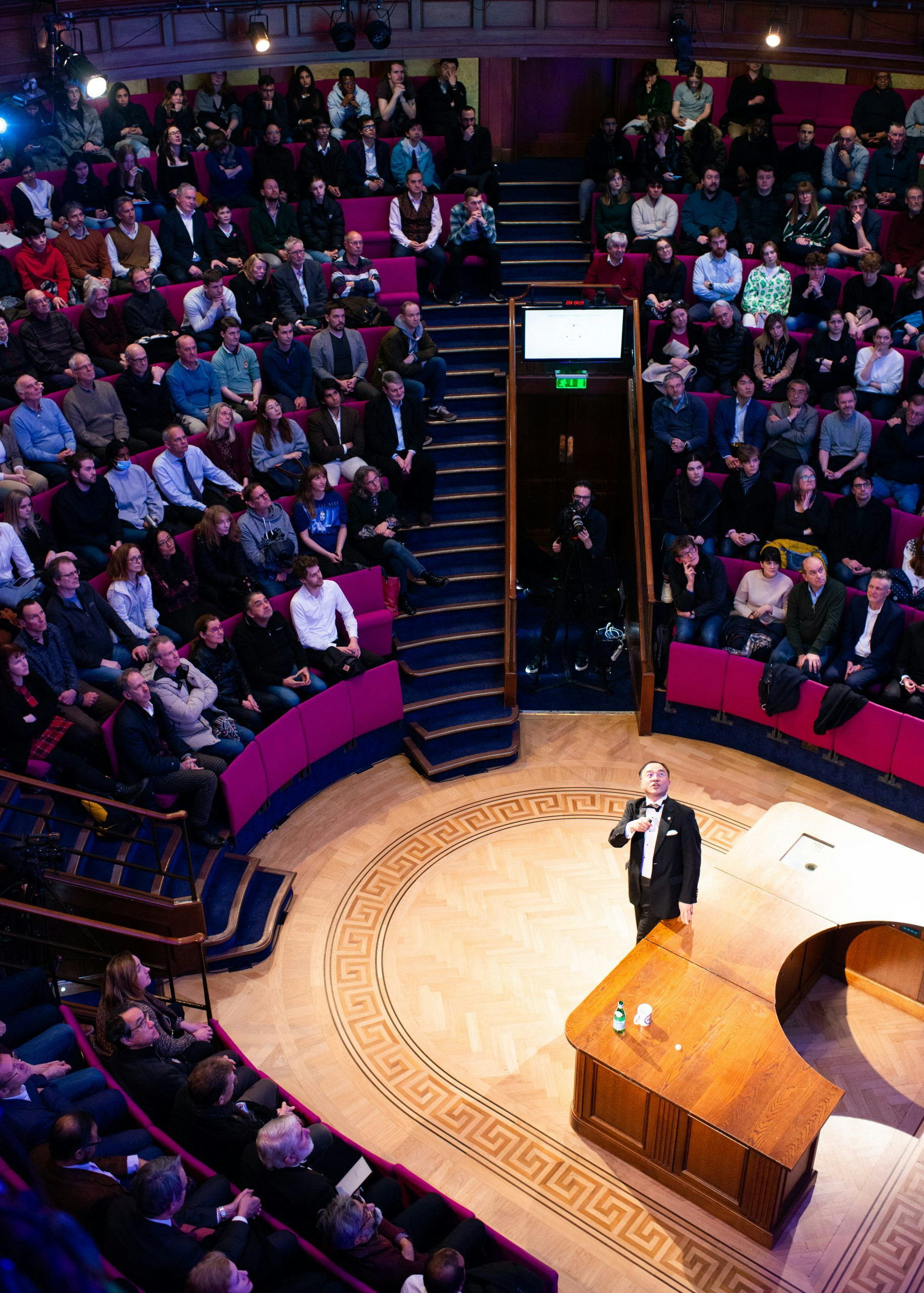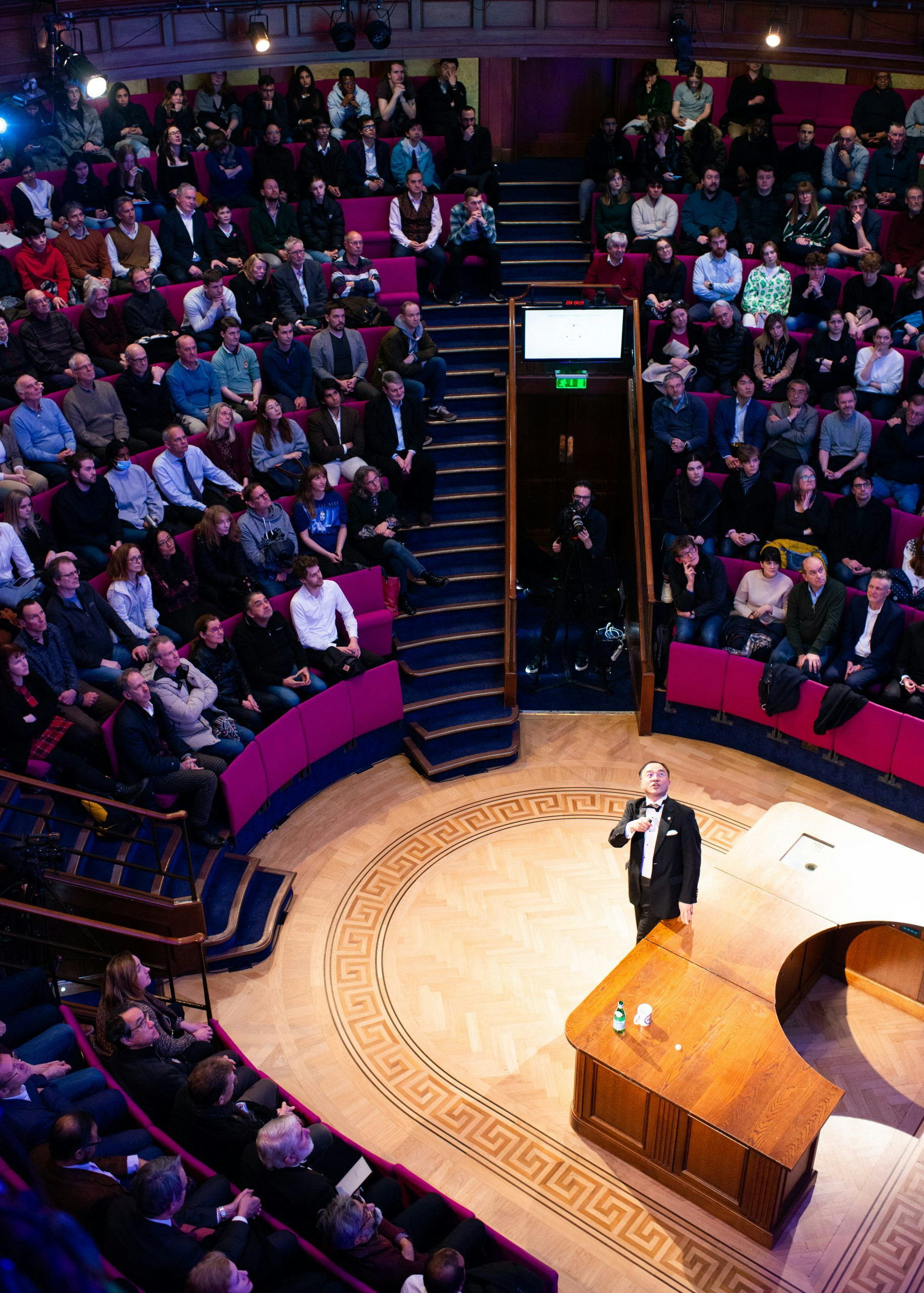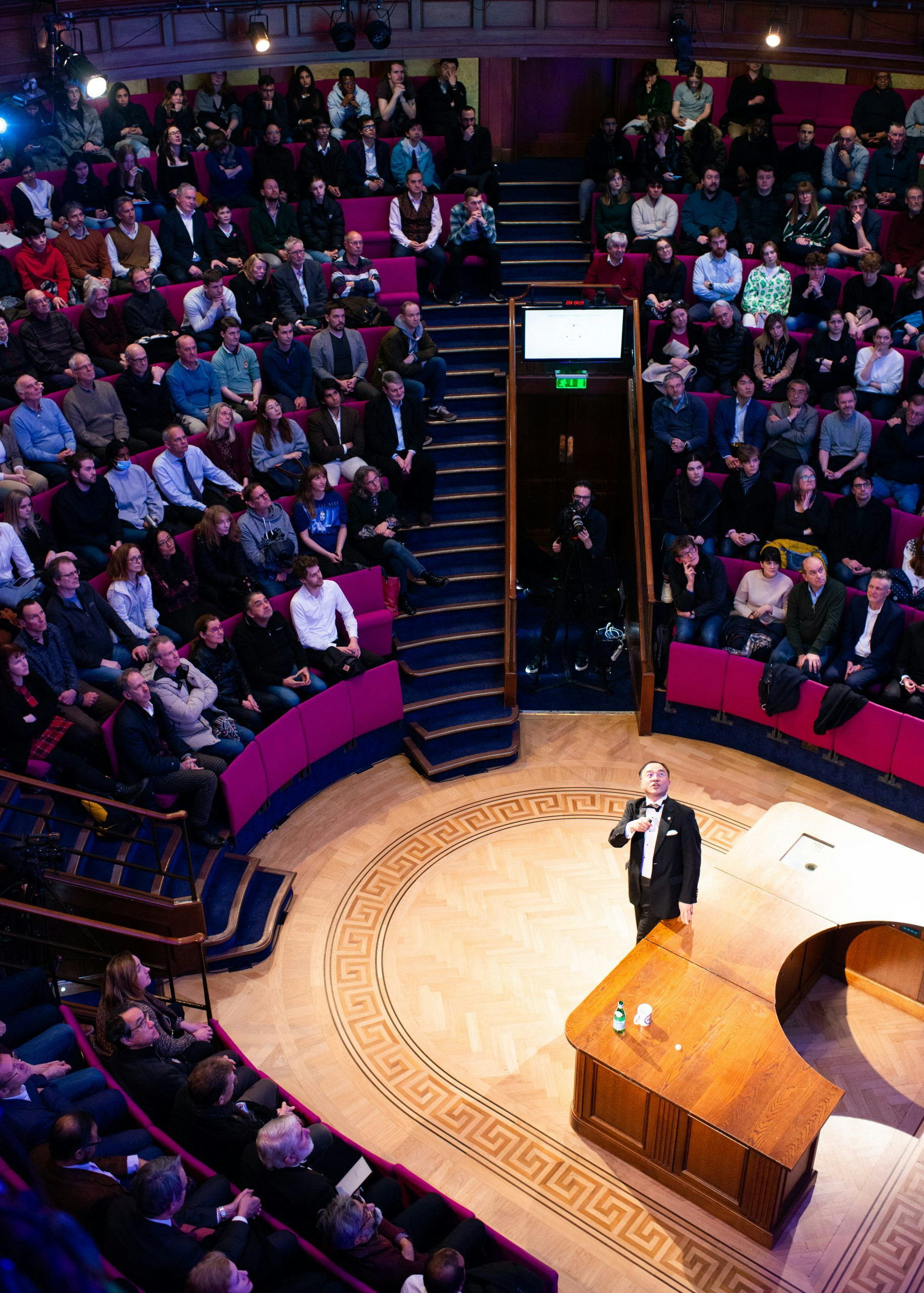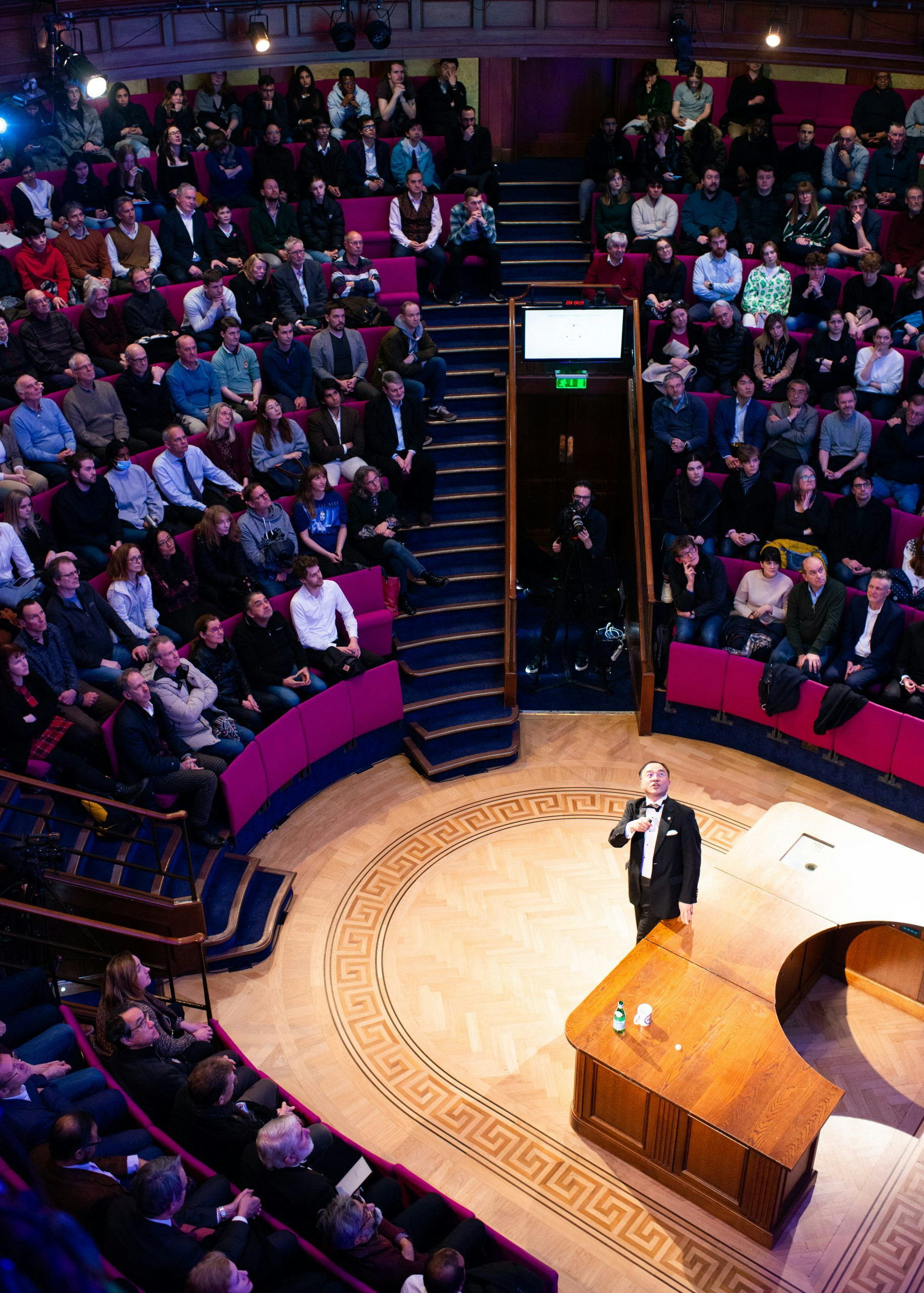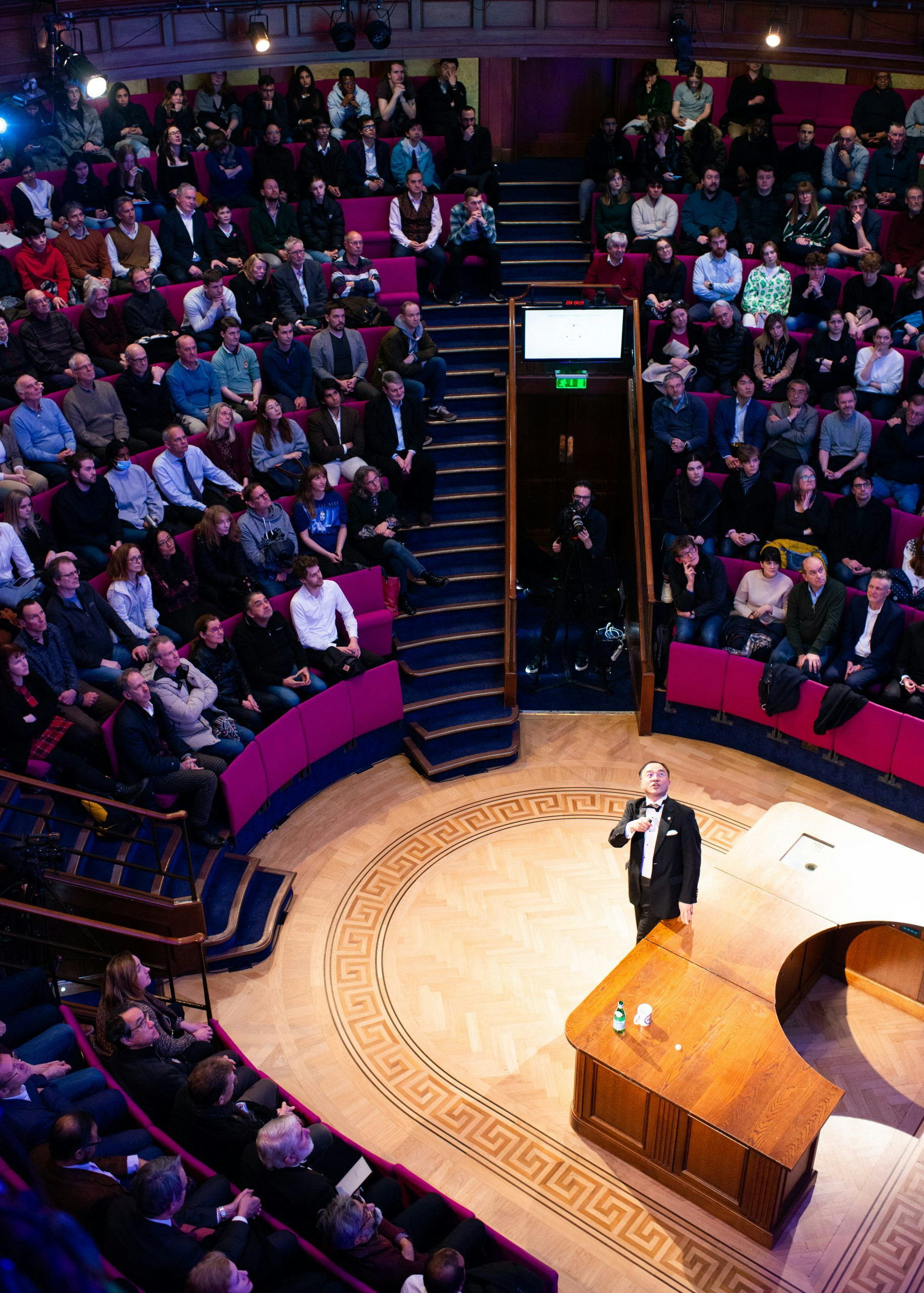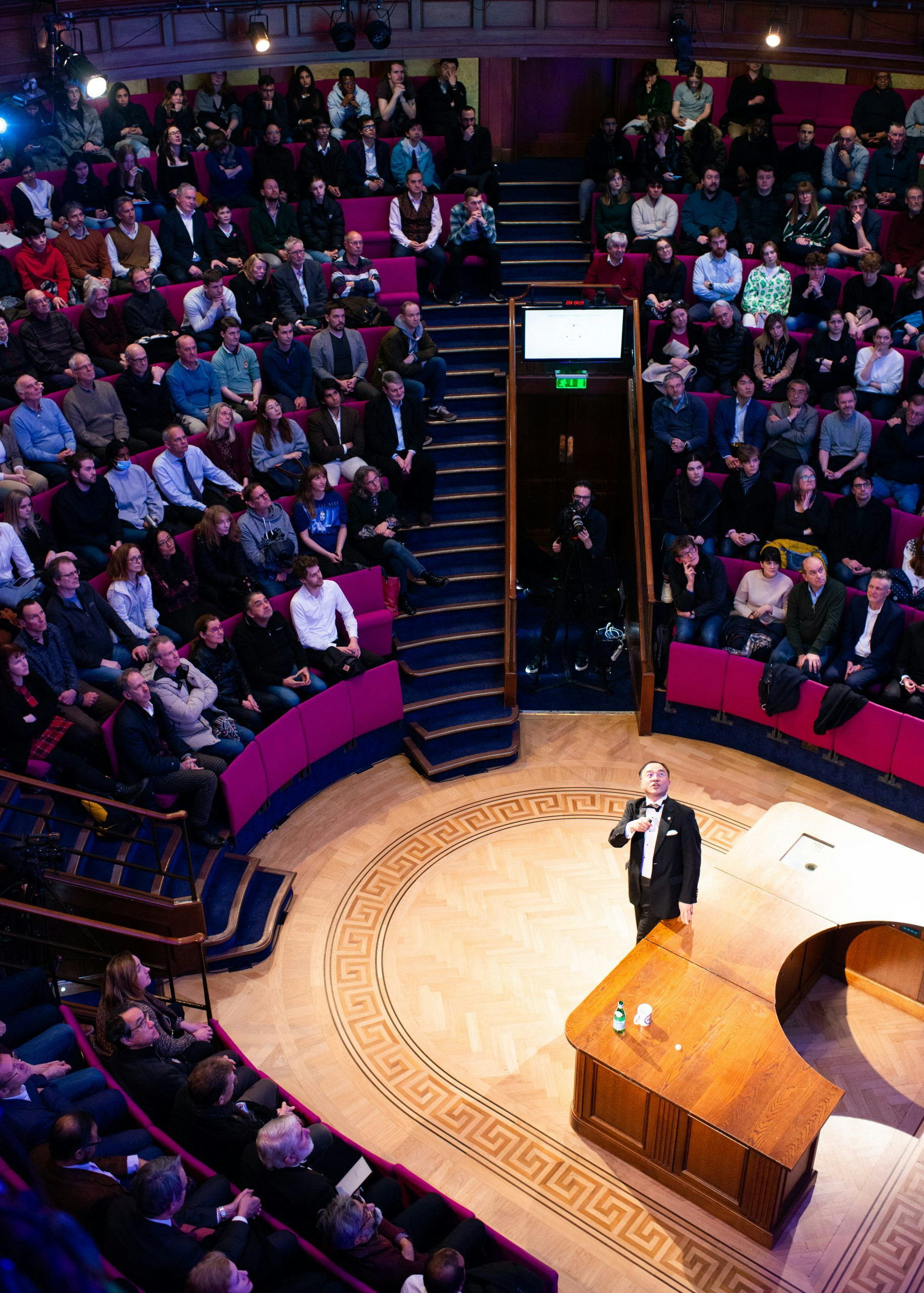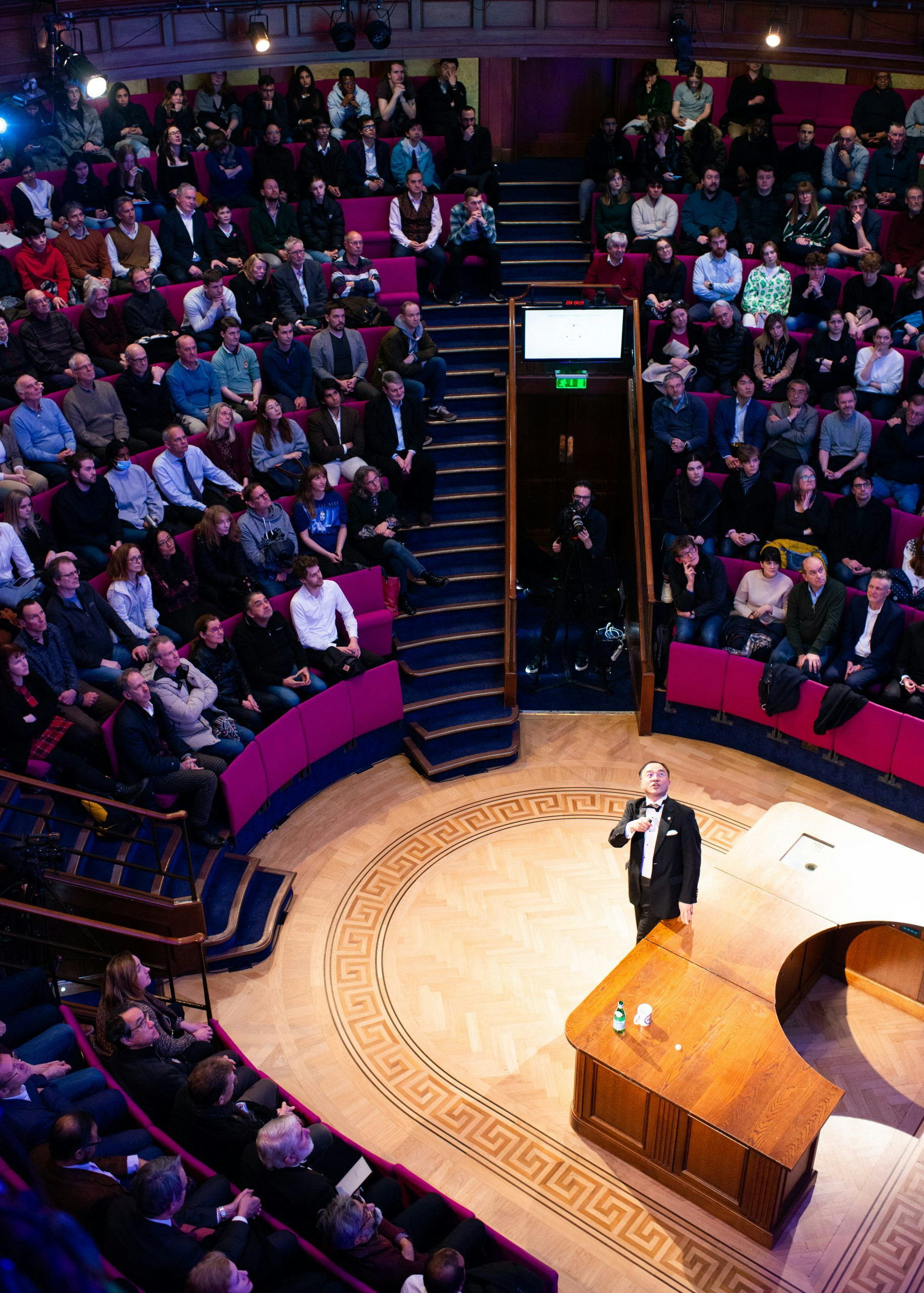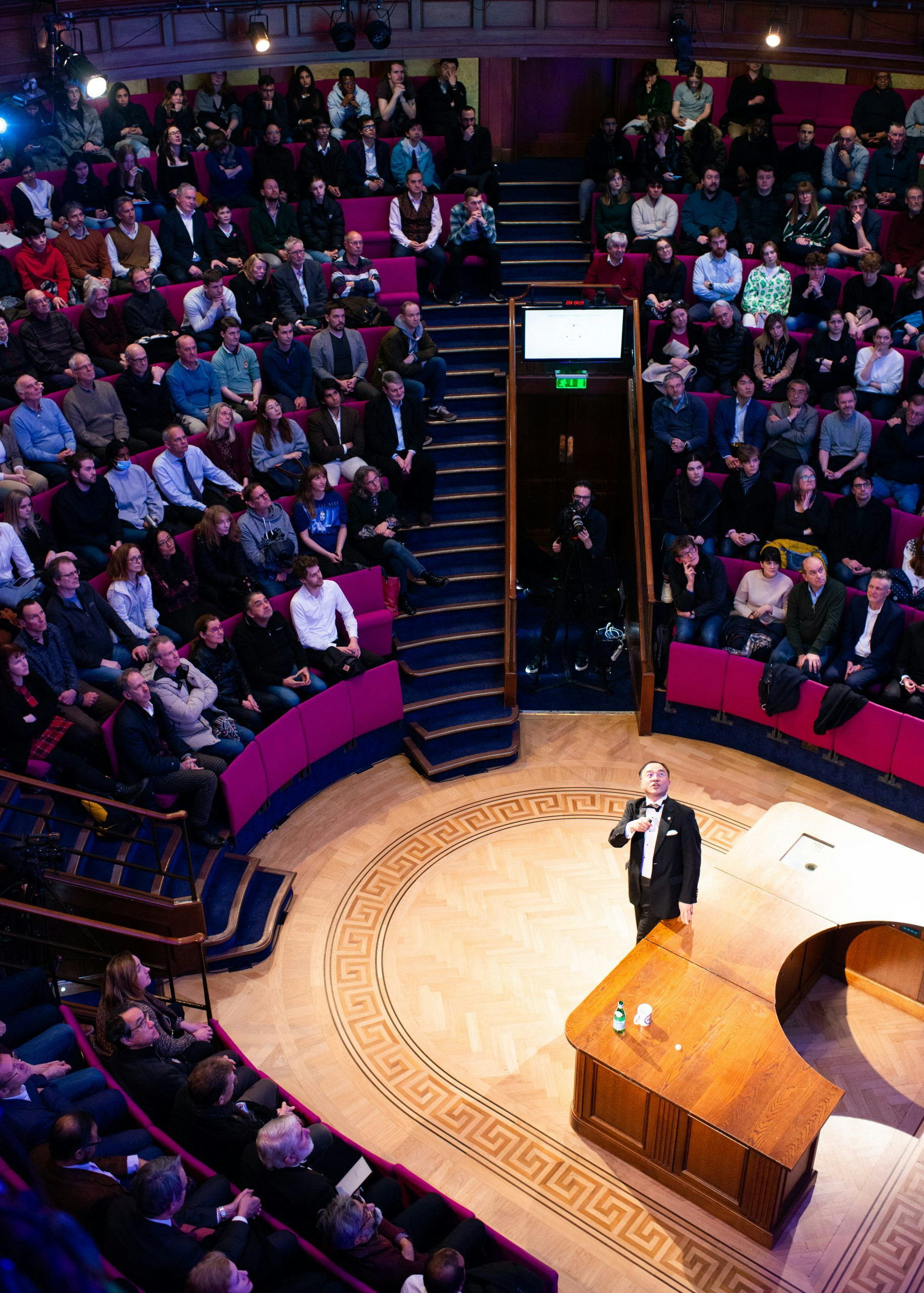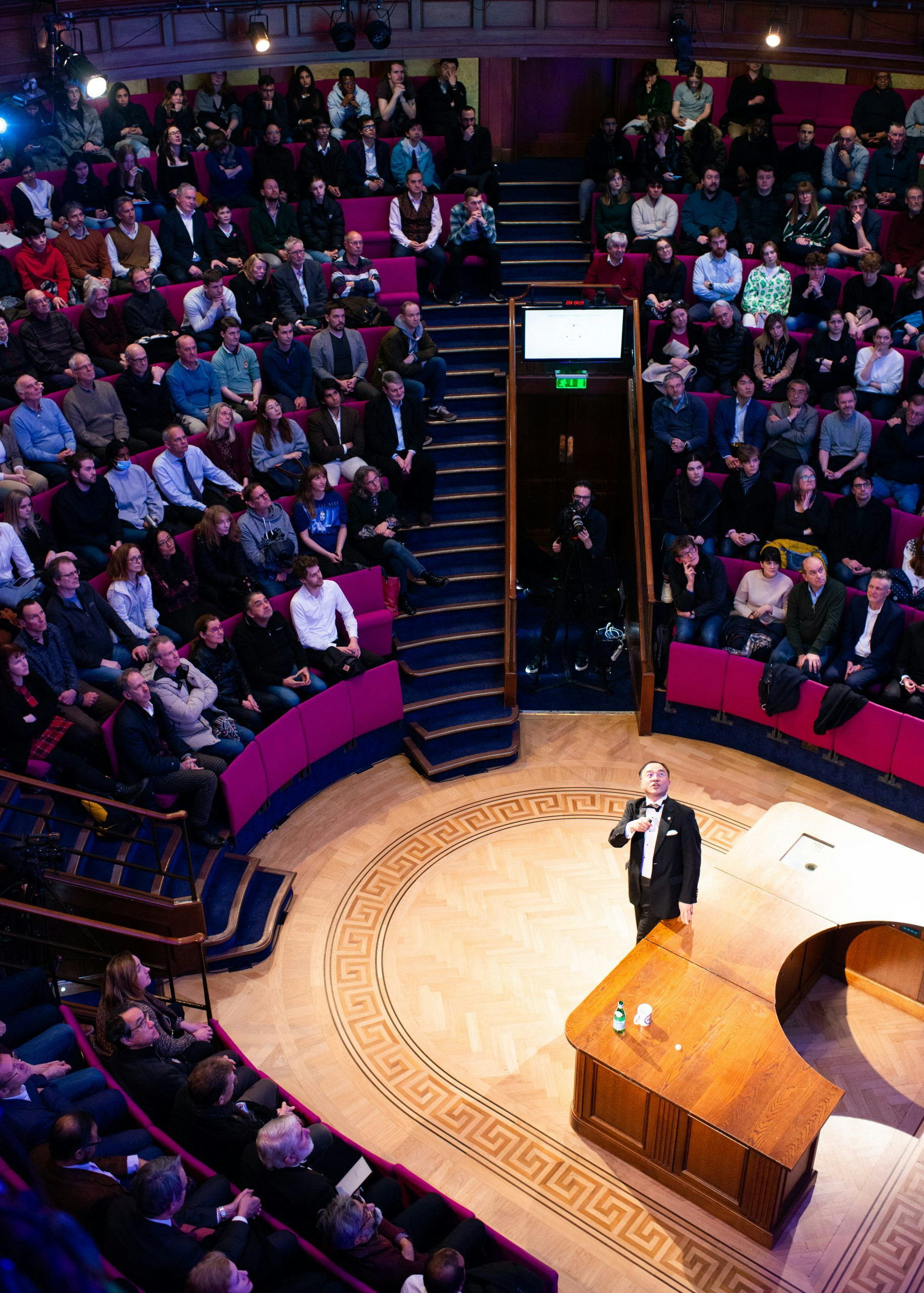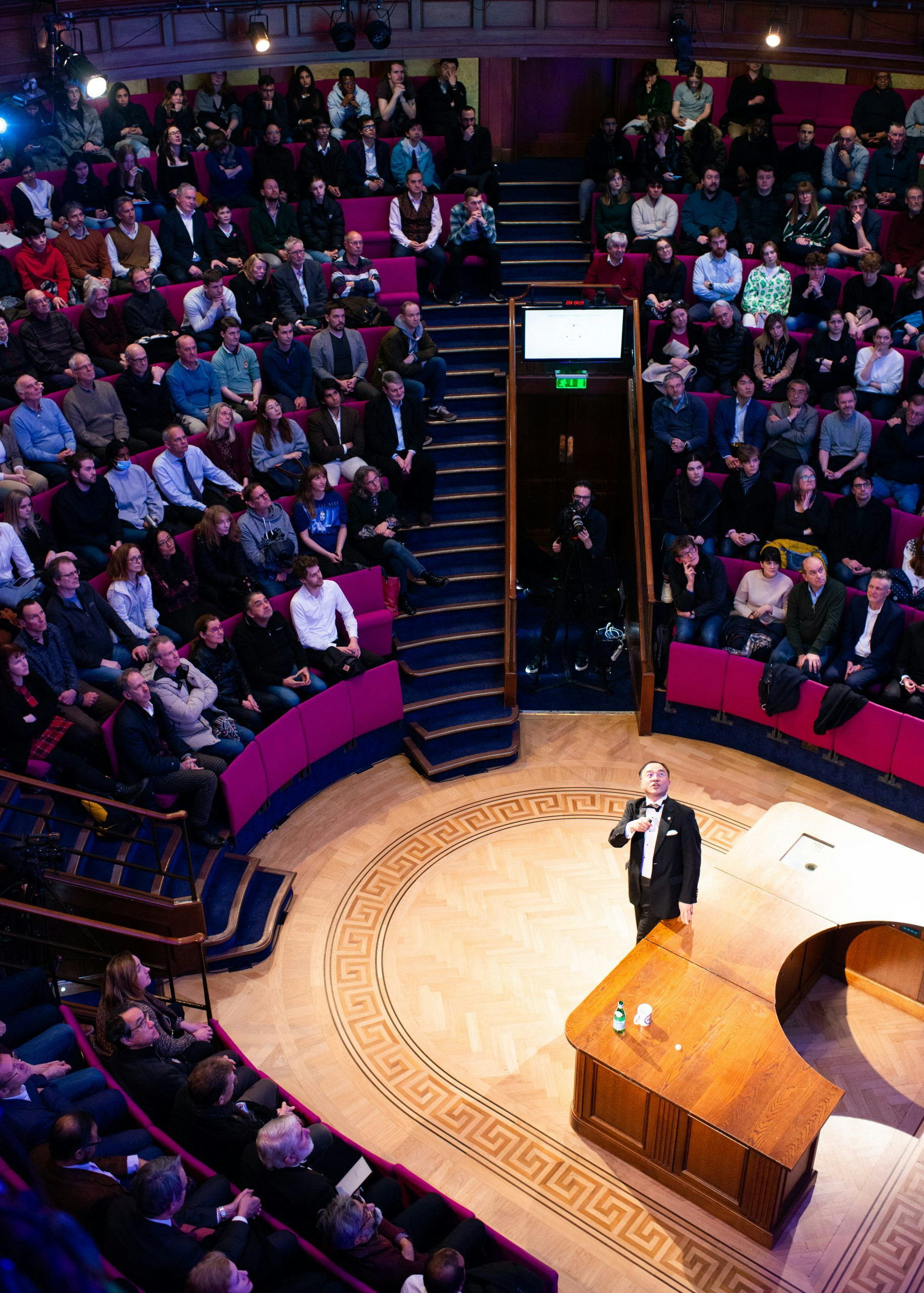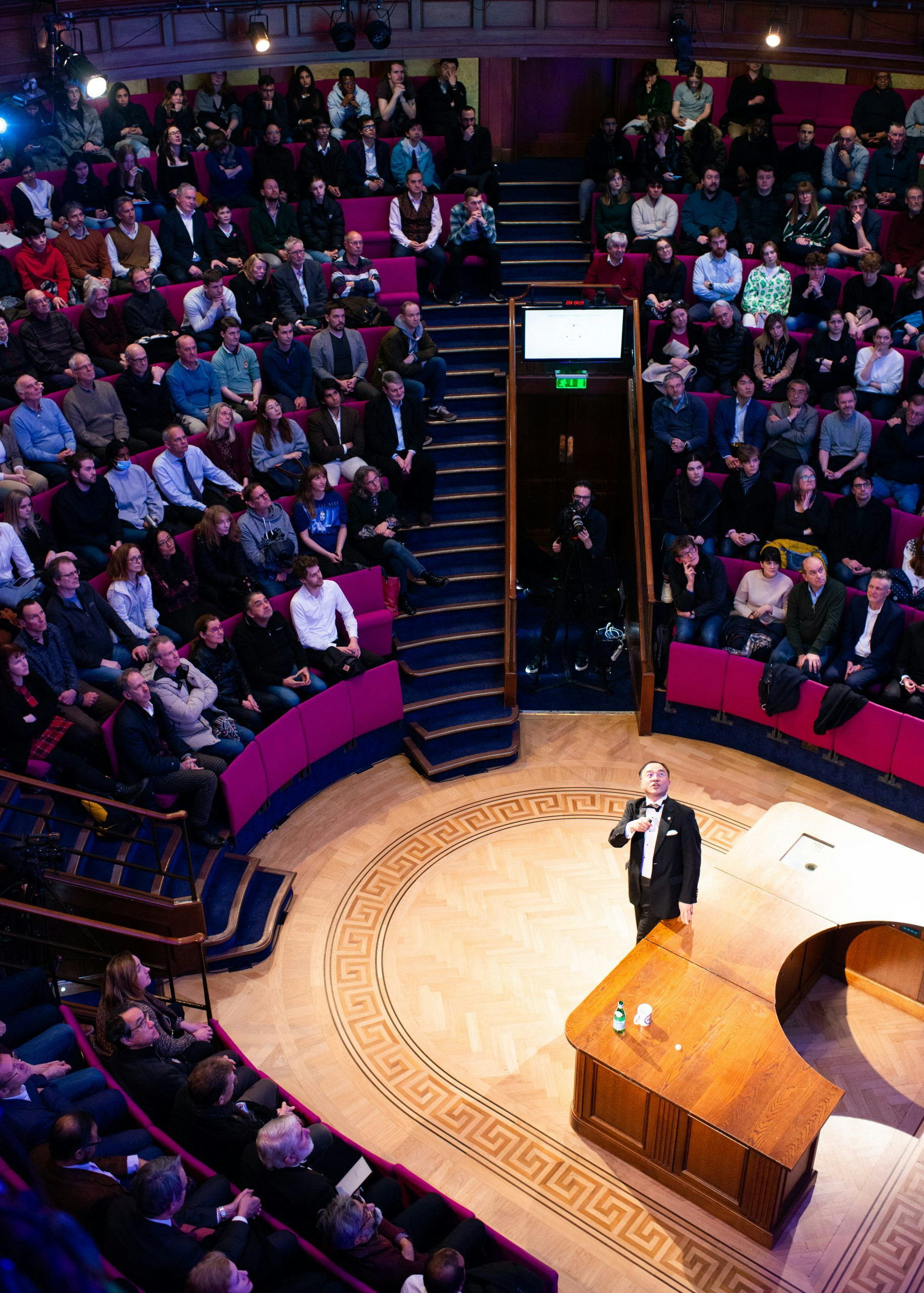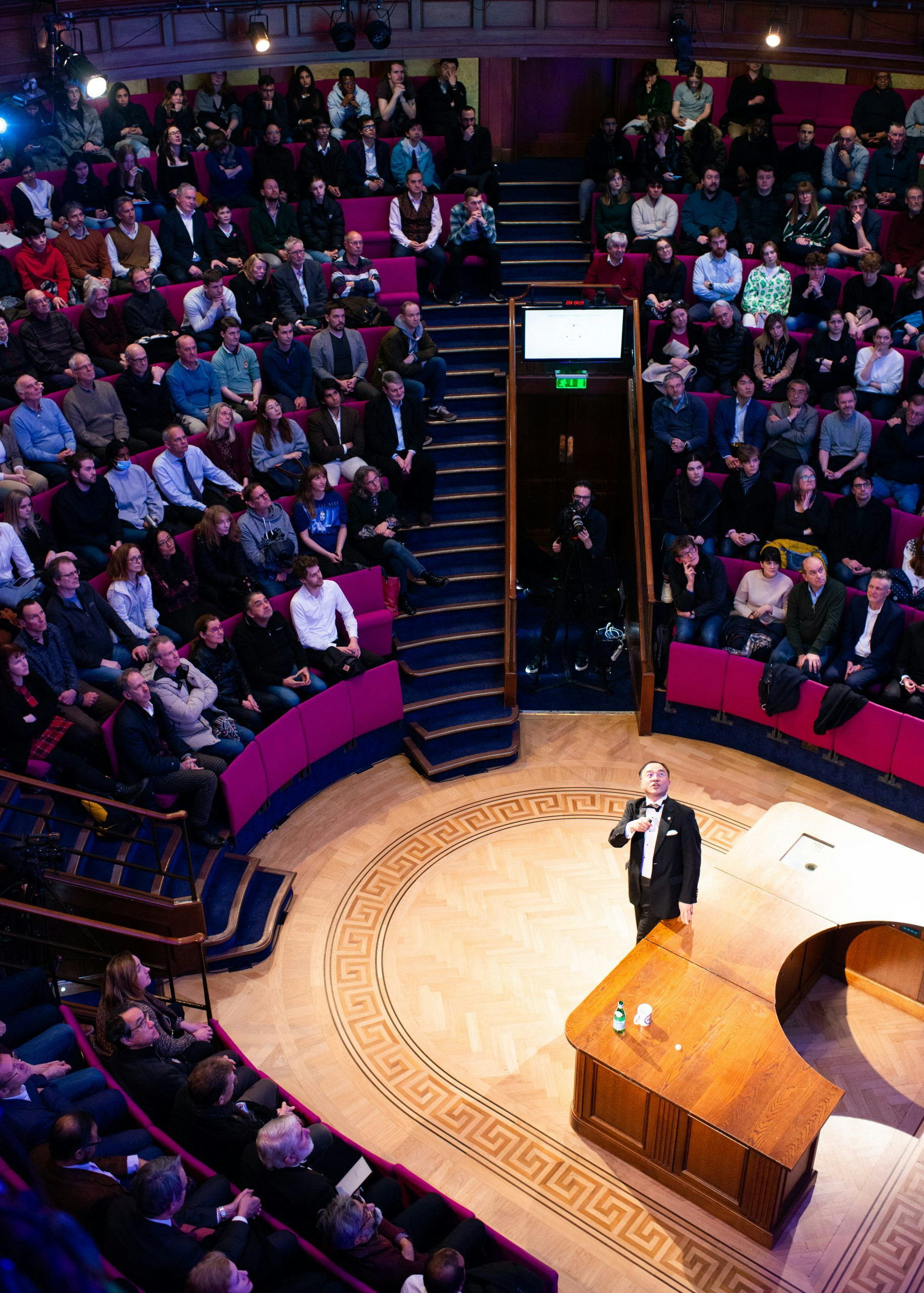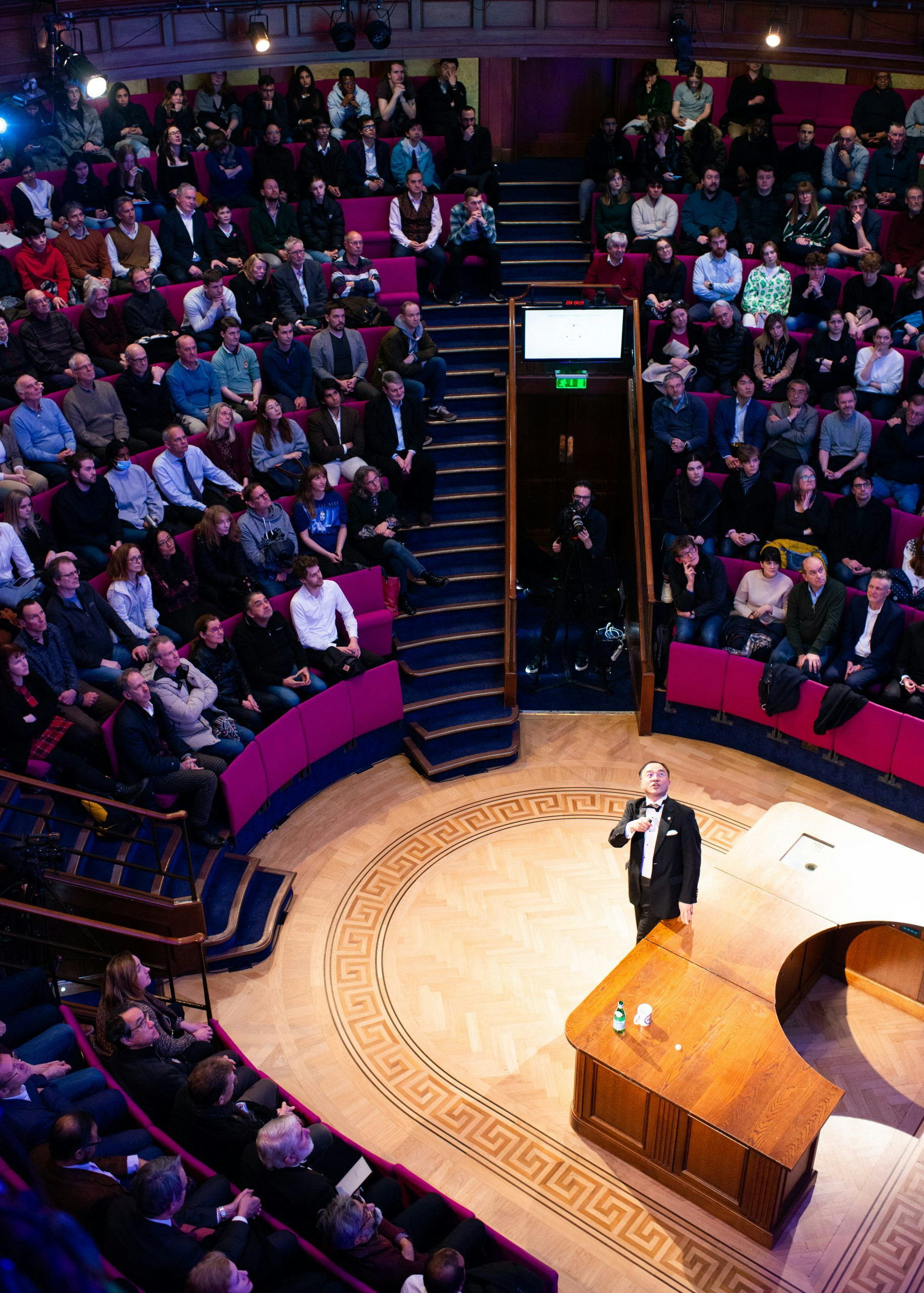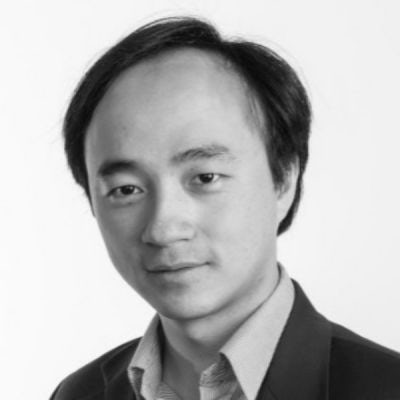 Prof. Yang-Hui He is a Fellow at the London Institute, Professor at City University, Chang-Jiang Chair at NanKai University and Lecturer at Merton College, Oxford. He studied at Princeton, Cambridge and MIT and researches string theory, algebraic geometry and machine learning.